The Importance of HVAC Tune‑Ups for Commercial Buildings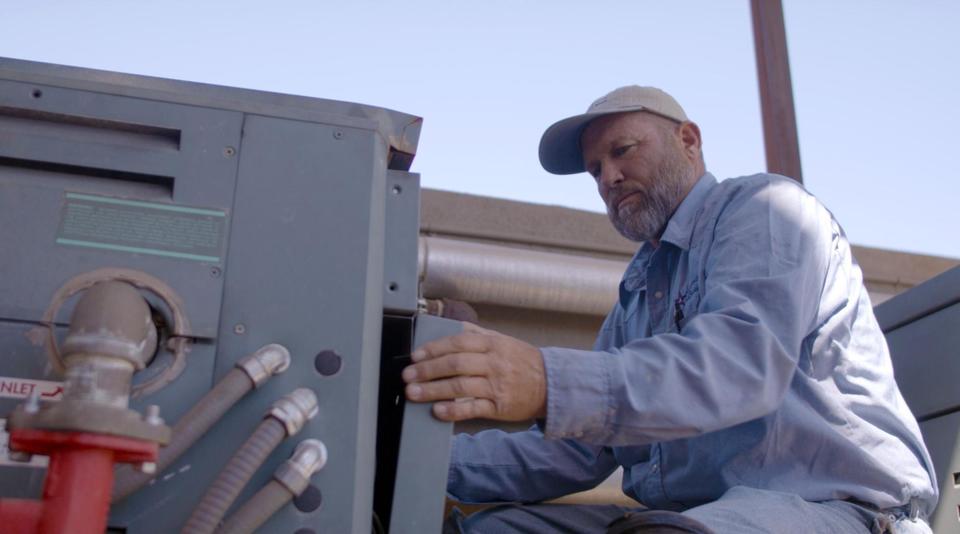 Managing a commercial building isn't easy. Not only do you have to oversee operational aspects (like electrical work), but you also have to cater to occupants' needs. Those needs include ensuring the building remains at a comfortable, pleasant temperature. If the heat suddenly goes out in the middle of winter, or if the AC stops working during the summer, you'll end up with unhappy employees or tenants.
The good news is that you can help ensure your HVAC system stays in prime condition through regular tune-ups. Here are a few key benefits of HVAC maintenance:
This blog will look at these benefits more closely and demonstrate the importance of commercial HVAC maintenance in Tucson.
Do you need an expert HVAC tune-up for your commercial building?
For 30 years, Advantage Air Mechanical has supported Tucson businesses with high-quality HVAC services. Our commitment to quality, paired with our strong customer service, sets us apart from the crowd.
Call us at (520) 792-9400 or schedule below.
Avoid Costly Surprise Breakdowns
Has your home's HVAC system ever broken down? If so, you know how frustrating it is to be left without heat or cool air. Now imagine that the HVAC system supports a building full of employees or residents. It's probably safe to say this is a situation you don't want to deal with.
Unfortunately, there is no shortage of issues that can impact your HVAC system. Here are a few of the most common causes of breakdowns:
Faulty thermostat
Refrigerant or water leaks
Frozen evaporator coils
Wiring problems
Dirty air filters
While you can't 100% prevent HVAC problems from occurring, you can reduce the risk of costly repairs through regular maintenance. In general, it's a good idea to have your heating and cooling systems checked at least once a year.
At Advantage Air Mechanical, we help businesses through commercial HVAC tune-ups. During an inspection (which typically lasts about one to two hours), our HVAC technicians will make sure all parts are working properly. They'll also thoroughly clean the system, which helps prevent breakdowns.
Importance of Changing/Cleaning Air Filters
Believe it or not, many HVAC problems can be traced back to dirty air filters. Over time, dirt, debris, and pollutants accumulate in your HVAC system and get stuck in the filter. These clogs then block airflow, leaving you with uncomfortable temperatures. Ideally, you should aim to change and/or clean your air filters every three months.
Keep Equipment Lasting Longer
Commercial HVAC systems are major investments. Thus, it goes without saying that you want them to last as long as possible. A great way to prolong the lifespan of your unit is by getting regular maintenance. For example, at Advantage Air Mechanical, we help ensure your system lasts as long as possible by providing the following services:
Safety checks
Filter replacements
After ensuring everything is in order, we'll perform any necessary tune-ups (such as replacing clogged air filters). During the check-up, we'll also keep an eye out for any major problems and recommend repairs if necessary. With regular, high-quality maintenance, you can expect your HVAC system to last anywhere from 15 to 20 years.
Decrease Annual Energy Bills
Did you know that HVAC problems can increase energy costs? Even minor issues like clogged air filters can lower your unit's efficiency. As the HVAC system tries to overcome the issue, it works harder than necessary, resulting in higher costs. The easiest way to determine if you have an efficiency issue is by consulting your annual energy bills. If the number seems too high, something probably needs fixing.
Fortunately, you can resolve the problem and decrease your annual energy bills by getting an HVAC repair. While this may come with a high upfront cost, improving energy efficiency can reduce long-term costs. You can also help prevent this issue from occurring in the first place through HVAC maintenance. Regular tune-ups promote energy efficiency, preventing sudden spikes in energy bills.
Ensure Employees and Tenants Are Comfortable
One of the most important elements of any commercial building is comfort. Whether they're employees or tenants, you want the building occupants to feel comfortable. If your HVAC system breaks down, your occupants will be left to deal with unpleasant temperatures. Not to mention, a lack of air circulation can result in increased pollutants, triggering allergies and mold growth.
Maintaining a proper HVAC system is the best way to ensure ongoing comfort. At Advantage Air Mechanical, we offer a convenient commercial maintenance plan that includes the following perks:
Priority scheduling
20% off all repairs & preferred pricing on installs
Two-year labor warranty on all repairs and installs
...And much more!
From priority service to discounts and warranties, we do everything possible to support Tucson business owners.
---
For Top-Notch Commercial HVAC Tune-Ups, Contact Advantage Air Mechanical Today!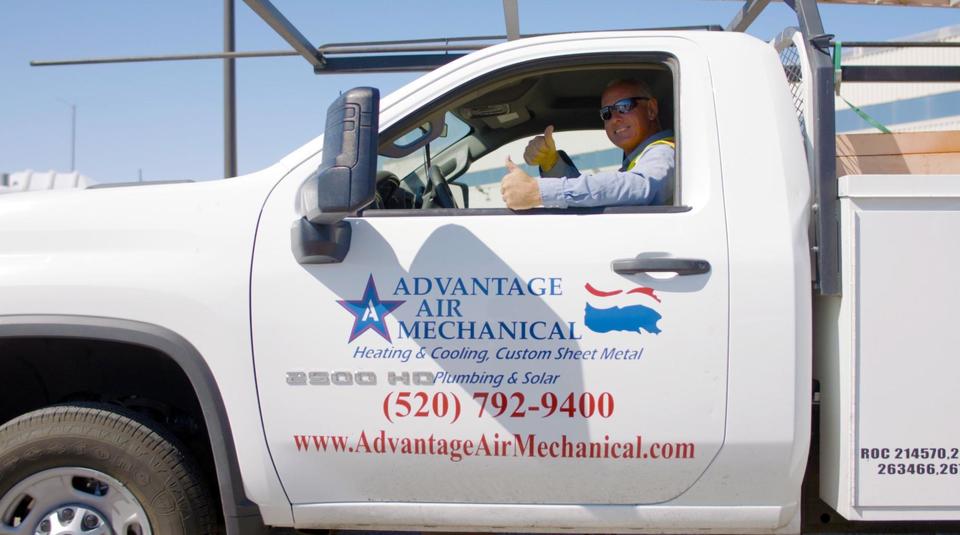 If you need commercial HVAC services, Advantage Air Mechanical has you covered. Our high-quality work, honest prices and convenient scheduling have impressed several Tucson business owners. Whether you need a simple cleaning or a more hands-on repair, you can trust us to do the job right the first time.