Cost of a Commercial AC Repair in Tucson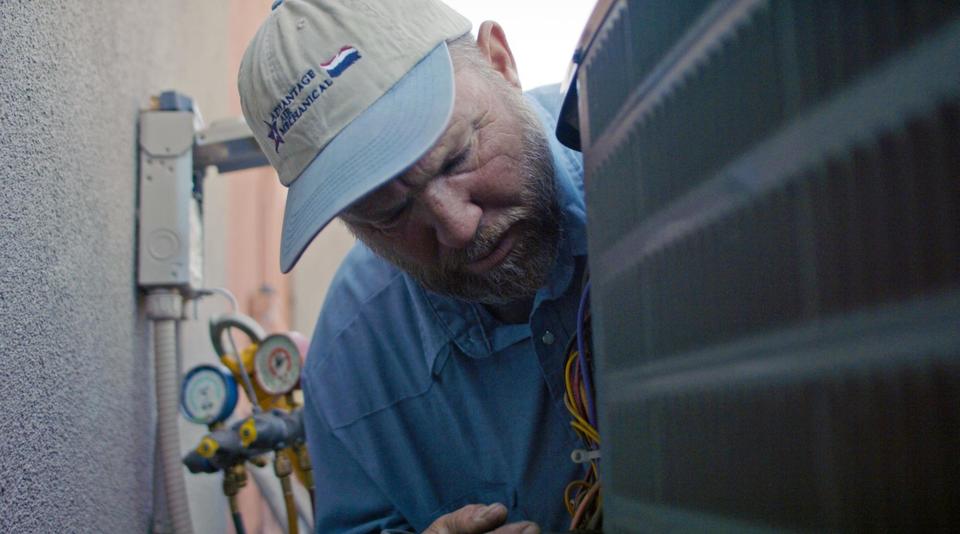 A functional air conditioner is vital for keeping your employees, tenants, or customers happy in Tucson. So, what happens in the event of a breakdown? And how much does it cost to repair?
From our experience, the cost of a commercial air conditioning repair in Tucson starts at $90. This fee typically includes a separate service call fee to visit your business property and diagnose the problem. Some contractors will waive the fee once hired for the repair.
You'll need a diagnostic to get an exact estimate. However, we can say that the main four price factors include:
We'll review each cost factor below to help you budget for whatever end of the repair price spectrum the air conditioner is on.
Need a Commercial Air Conditioning Repair ASAP?
Contact Tucson's reliable HVAC pros, Advantage Air Mechanical. Our cooling technicians hold North American Technician Excellence (NATE) certifications, the industry's most prestigious certification. Rest assured, we can repair your commercial AC system to the highest quality standards.
Complexity of the Air Conditioner
Commercial air conditioners are much more complex than residential systems. They tend to be bigger with multiple thermostats and compressors (a critical component and "heart" of a system). Most businesses have their air conditioners in difficult-to-access areas, like the building's rooftop. Many contractors will charge more for added labor time and equipment costs to repair more complicated commercial AC systems.
More complexity means more potential for parts to break and that need repair. If the AC has not received frequent maintenance, it is more likely that there will be several parts that need inspecting for wear and tear.
Age of the Air Conditioner
The older the air conditioner is, the higher the repair bill will be for your business. Most commercial air conditioners last for 10-15 years if they receive regular maintenance. Once the system hits 10 years of age, it's time to start budgeting for a potential replacement down the line.
As commercial air conditioners age, their parts wear out due to normal usage, and the system also stops working. If enough critical components are damaged, replacing the entire system might be more cost effective than continuing to sink money into repairs. Most Tucson businesses will replace their air conditioners once repairs reach 50% of the cost of a new system. During an estimate, the AC technician can also provide pricing for a replacement if needed.
Type of Repair Needed
The type of repair your commercial air conditioner needs will significantly impact the cost. While some repairs are fairly simple and affordable, such as thermostat repairs, others are more extensive and costlier, such as replacing an AC system's compressor or evaporator coil.
Common commercial AC repairs include:
Blower motor: $350-$850
Capacitor or contactor: $200-$450
Circuit board: $200-$850
Compressor: $800-$3,500
Condenser fan motor: $250-$1,100
Evaporator coil: $850-$3,000
Refrigerant: $230-$1,500+
Thermostat: $200-$990
Depending on the repair needed and if a manufacturing or installation defect caused the issue, your manufacturer or labor warranty might cover the entire repair or a portion.
Contractor That You Hire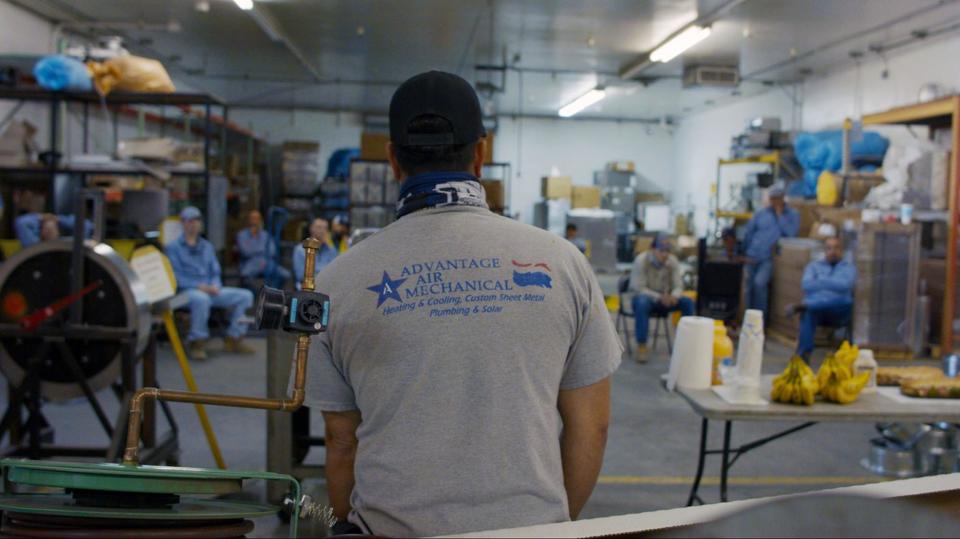 Experienced commercial air conditioning technicians understand how to efficiently repair complex systems. Hiring a highly-skilled technician costs more for an AC repair but can help you save money down the line. No business wants to disrupt operations by needing to repair the same issue again due to poor workmanship.
Your company can find an experienced and trustworthy contractor by checking that:
They have licensing and insurance so that you're covered no matter what
They have a track record serving Tucson businesses that goes back at least 10 years
They hold North American Technician Excellence (NATE) certifications to ensure that their technicians can meet the highest industry standards
They provide upfront pricing so that you receive no surprise bills at the end
Contact Advantage Air Mechanical for a Trustworthy Commercial Air Conditioning Repair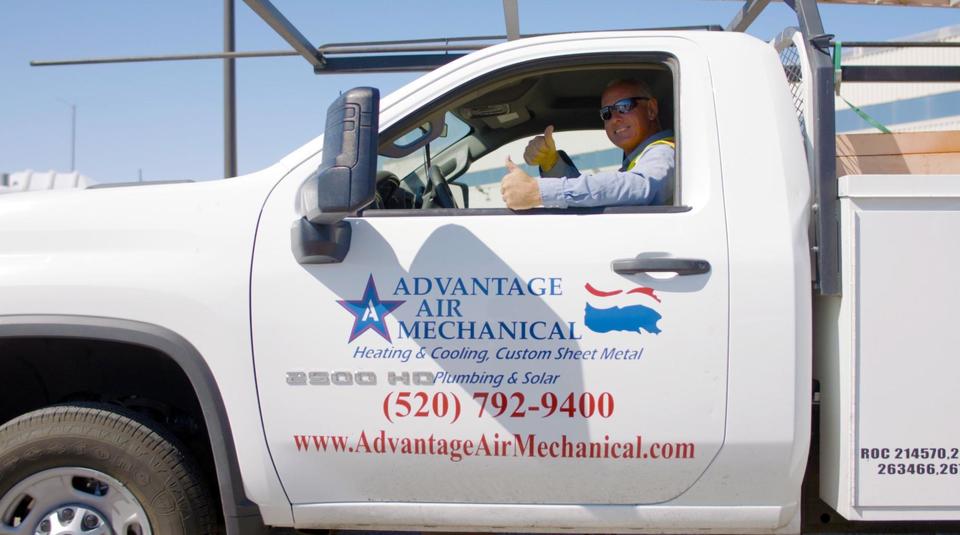 The Tucson business community has trusted Advantage Air Mechanical to repair their commercial air conditioning systems for over 30 years. Our highly-trained technicians can repair all commercial AC system brands and models, from York to American Standards, in just a few hours.
We provide convenient 2-hour scheduling windows and upfront estimates, and since our technicians don't receive a commission, you can trust that we won't try to upsell you on unnecessary replacements or repairs.
Contact us today to see why Tucson companies choose us for commercial air conditioner repairs done right!