Benefits of Upgrading Your Thermostat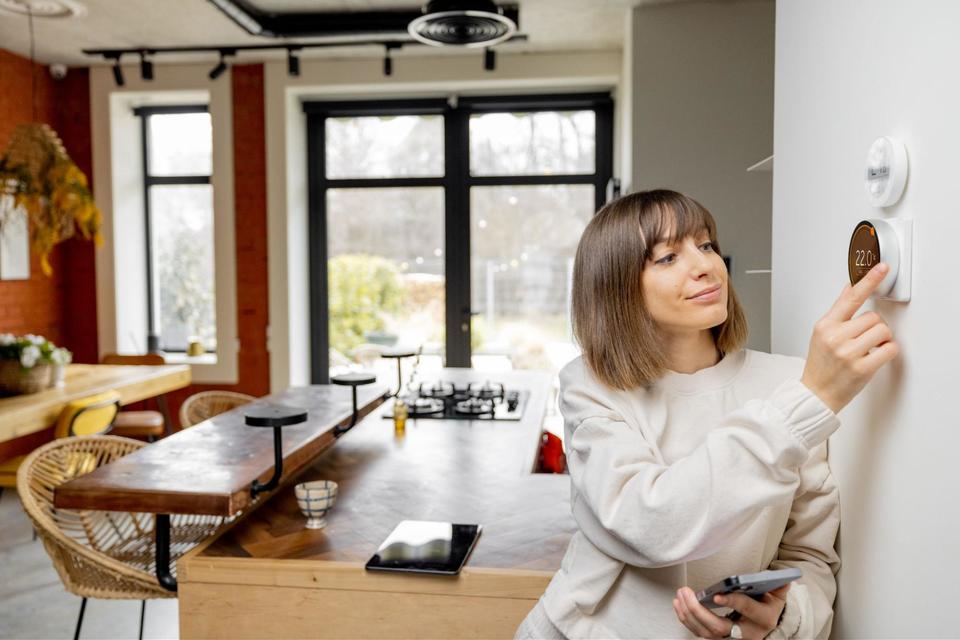 When your thermostat breaks, it can be tempting just to buy a 1-to-1 replacement and forget about it. However, you may not have considered several benefits of upgrading your thermostat.
When your furnace or air conditioner kicks on, it's not just the temperature in your home that changes. Your energy bill goes up, too. Did you know that heating and cooling devices account for about 29% of the energy use in a typical U.S. household? This makes air conditioning and heating units one of the most significant energy expenses for most families.
Our experts at Advantage Air Mechanical have put together a list of the top benefits you can expect from a smart thermostat, so you can be sure to get the best return on investment in your new thermostat.
Are you ready to upgrade your thermostat?
What is a Smart Thermostat Exactly?
With the rise of the Internet of Things, more and more appliances and devices in our homes are becoming "smart." This means they can connect to the Internet and be controlled remotely via a smartphone or other device. Smart thermostats are one smart home device that is becoming increasingly popular. Let's take a look at some of their most beneficial features.
Lower Your Energy Bills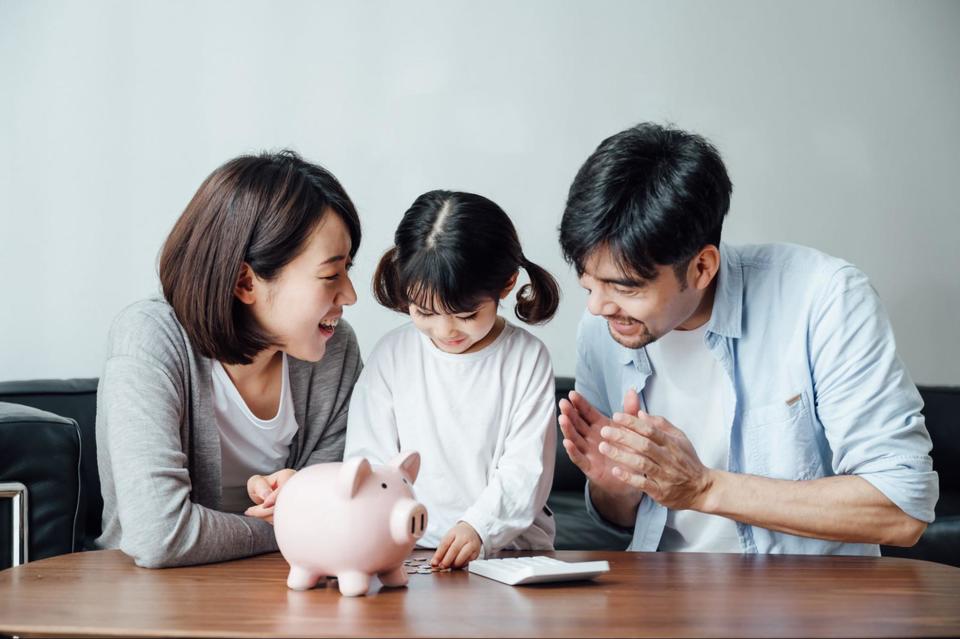 Energy bills are one of the most significant expenses in the home, so it's no surprise that people are always looking for ways to reduce them. Older thermostats can be less accurate, so your home's heating and cooling system must work harder to maintain the temperature you want, leading to higher energy bills.
Smart thermostats are particularly effective at saving energy and money. Energy-efficient thermostats are more precise at temperature control as they learn your living habits, so your heating and cooling system won't have to work as hard, lowering your energy bills. In fact, you can save up to 10% to 15% on your energy bills by upgrading to a smart thermostat. The upgrade will sometimes pay for itself in just two years.
Enjoy Automated Temperature Settings
There are many different brands and models of smart thermostats on the market, but they all have one thing in common: they can provide significant utility savings. How?
Well, a traditional thermostat is set to a fixed temperature and will keep your home at that temperature all day and night, regardless of whether you're home. This means that your heater or air conditioner will run even when you don't need it.
In contrast, a smart thermostat can automatically adjust the temperature based on your schedule and whether or not you're home. For instance, you can program it to turn down the heat when you leave for work in the morning and turn it back on an hour before you get home. This way, you're not heating an empty house all day long.
Plus, smart thermostats can also learn your habits and adjust the temperature accordingly. So, if it notices that you always turn down the heat at night before you go to bed, it will start doing that automatically. The same goes for turning up the heat in the morning or when you get home.
Control Your Temperature From Anywhere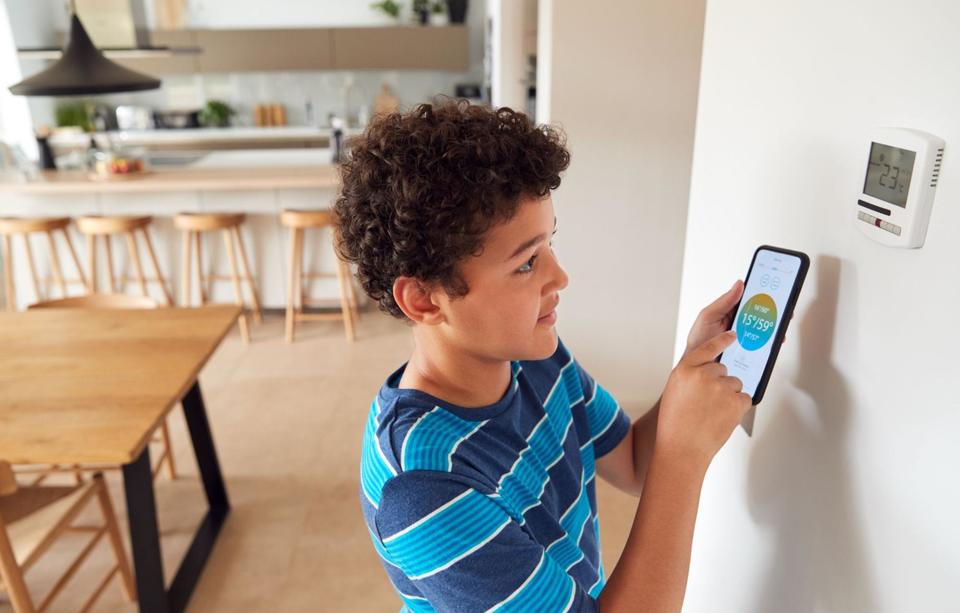 Using a convenient app or website, you can control your smart thermostat from anywhere in the world. You can adjust the temperature even if you're at work, on vacation, or just out for the day. This is especially handy if you forgot to change the temperature before you left for vacation – no need to worry.
Some smart thermostats even have features that allow you to monitor your energy usage and set temperature alerts. For instance, you can get an alert if the temperature in your home drops below a certain level or if the humidity gets too high. This way, you can always ensure your home is comfortable and safe, even when you're not there.
Improved Energy Efficiency
This consistency is not only more comfortable, but it can also lead to better efficiency. When your home's temperature constantly changes, your heating and cooling system must work harder to maintain the temperature you want. However, with a smart thermostat, you can keep the temperature consistent throughout the day, so your heating and cooling system won't have to work as hard even in the harsher seasons.
Get HVAC Maintenance Alerts
Another major boon of installing a smart thermostat is that they offer built-in safety features to ensure proper operation. Smart thermostats are programmed to send alerts when it's time for HVAC maintenance. These alerts can help you avoid expensive repairs by letting you know when it's time to service your heating and cooling system. For example, you might get an alert when it's time to replace your air filter or clean your ducts.
Increase the Value of Your Home
Finally, like upgrading a dishwasher, upgrading to a smart thermostat can also increase the value of your home. Potential buyers are always looking for homes with energy-efficient features. According to Zillow, a smart thermostat can help you sell your home up to 6 days faster than average.
So, if you're planning on selling your home soon, upgrading to a smart thermostat is an easy way to increase its value.
---
The Bottom Line
As you can see, there are many benefits to replacing your thermostat with a smart thermostat. Not only will you save money, but you'll also enjoy greater convenience and control over your home's temperature. So if you're looking to upgrade your home, a smart thermostat is a great place to start.
Schedule a Thermostat Installation With Advantage Air Mechanical's Trustworthy Technicians.
To get started with choosing your new smart thermostat, contact Advantage Air Mechanical. We offer a variety of smart thermostat systems to choose from that will help you save money on your energy bills and make maintenance easier to remember.
Our team will help you find the ideal model for your home and budget. Tucson homeowners trust us for honest recommendations since we don't pay our technicians on commission.
Just give us a call at (520) 792-9400 or schedule a free consultation online today.