4 Ways To Save on Heating Bills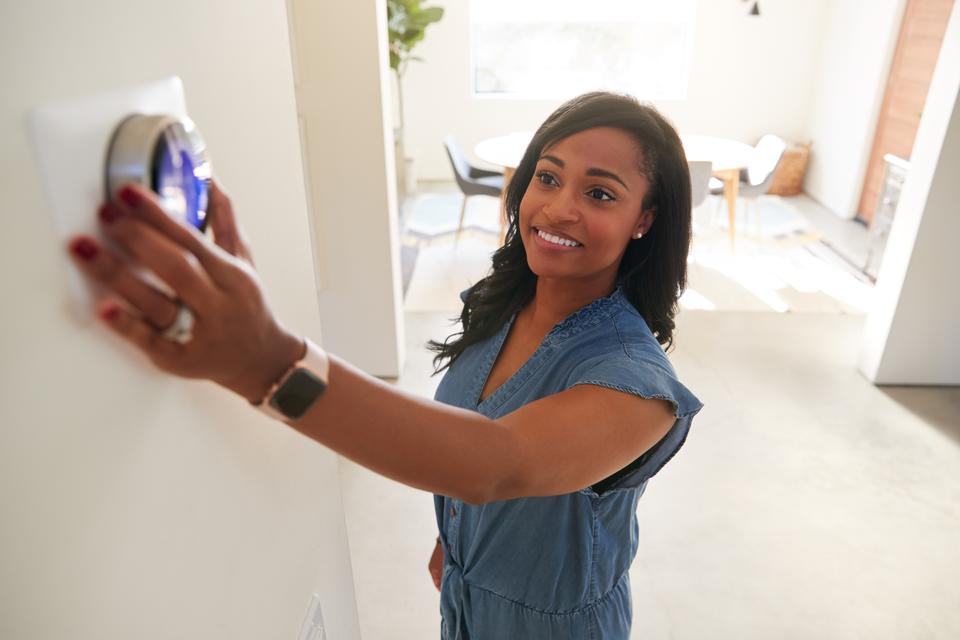 On those chilly winter days and nights, Tucson homeowners rely on their heating systems to keep them warm and comfortable. The downside is that heating bills can add up over time, so if you're looking for ways to save money on heating bills— you're not alone.
The good news is that there are steps you can take to limit your heating costs in Tucson. Let's review 4 of them below:
With just a few simple tricks, you can enjoy decreased energy bills this winter and spring without sacrificing comfort.
Let's get into it!
Like saving money? Then you'll love Advantage Air Mechanical's precision heating tune-up.
For less than $100, our heating tune-up will not only help you save on energy bills, but it will also help you avoid costly repairs and keep your system lasting longer too! Contact us today, and we'll provide quick 2-hour scheduling windows with 100% satisfaction for our service visits— guaranteed.
Adjust Thermostat Settings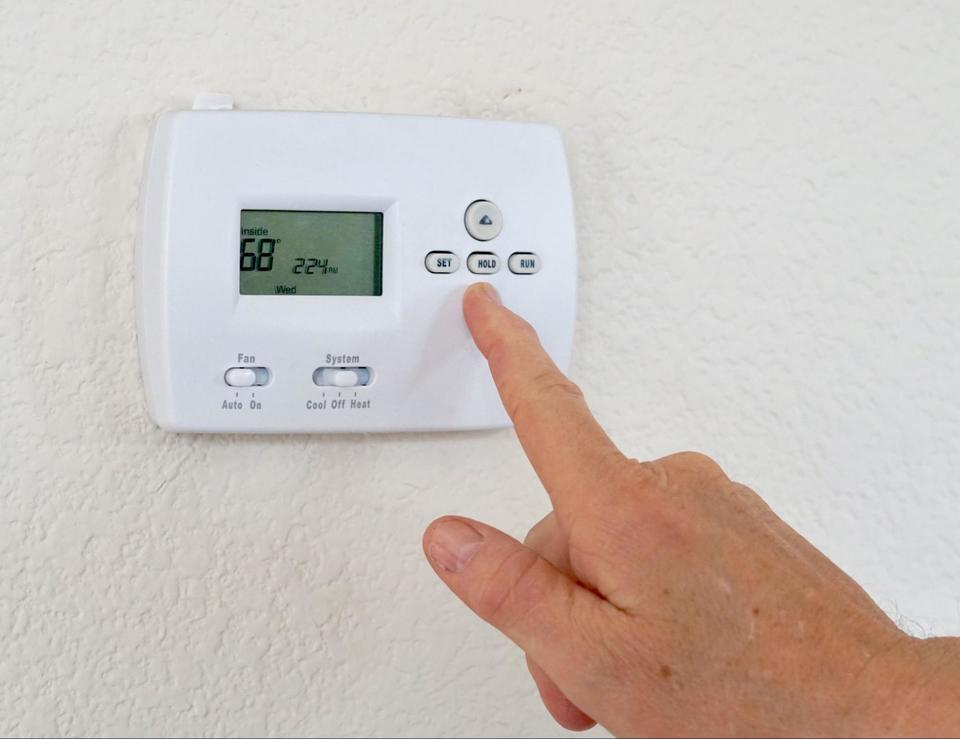 Heating can account for the most significant percentage of a homeowner's energy costs every year. But did you know that some minor adjustments to your thermostat can help you save big on your heating bills?
According to Energy Saver, homeowners who adjust their thermostat just 7°-10°F per 8-hour time period can save up to 10% on their heating costs. Depending on how much electricity or natural gas costs in your area, that could add up fast!
Before leaving for work, school, or errands, you can turn down the heat manually (why pay to heat an empty home anyway?). Or, for even greater savings, you can consider investing in a smart thermostat to pre-program your daily routines so that it automatically adjusts while you're away. Smart thermostats also come with real-time thermostat tips, energy reports, and machine learning to help you maximize your energy savings.
Clean or Change Your Air Filters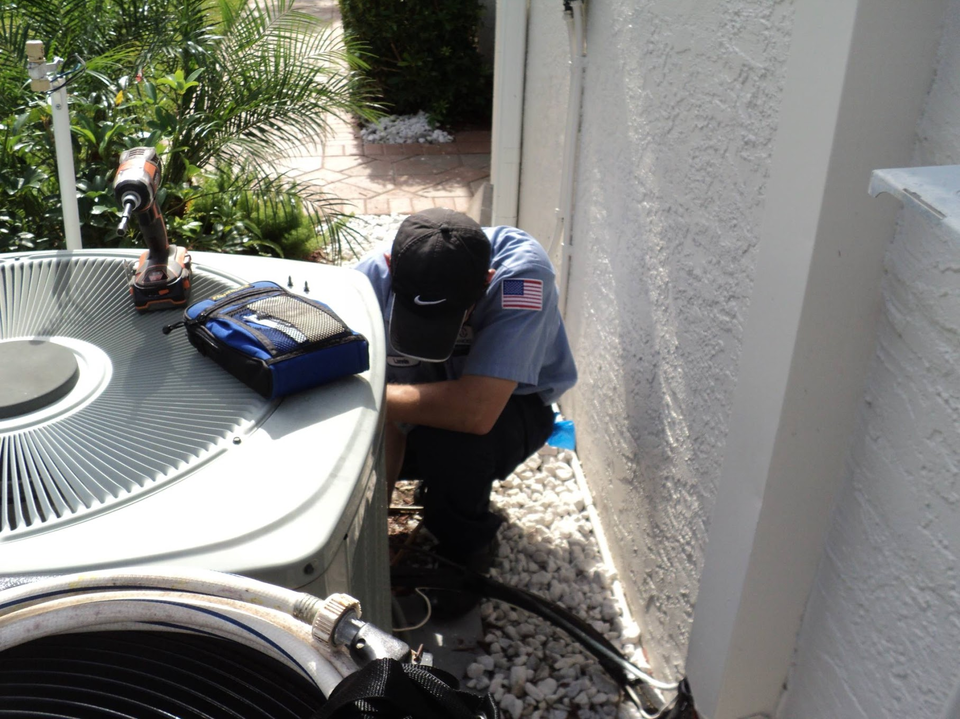 A dirty air filter isn't just bad for your HVAC system's health; it can also cause your heating bills to skyrocket. When dust, hair, and debris clog the flow of air, your furnace or heat pump has to run longer to heat your home. And the longer it runs, the more energy it consumes, and the more you'll pay in energy bills.
To avoid this dilemma, clean or change your air filters regularly. You can always hire a professional to do it for you. During Advantage Air Mechanical's heating tune-up, our technicians always assess your heat pump or furnace so that it runs as efficiently as possible, including checking your air filters. You could also enroll in a Maintenance Plan to receive scheduled reminders to book your free annual heating tune-up.
Make Sure Your Ducts Are Sealed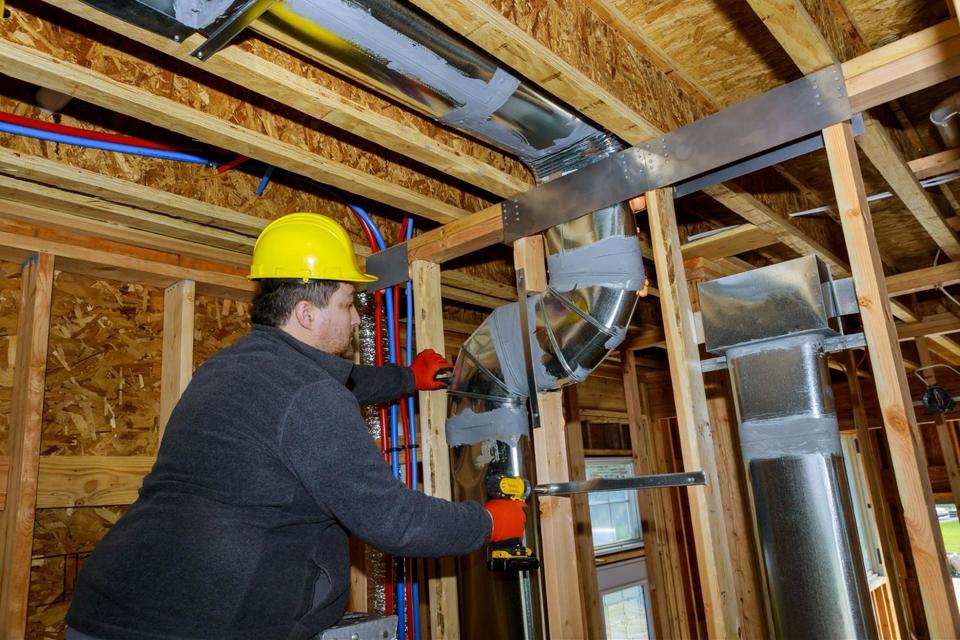 According to Energy Star, "about 20 to 30 percent of the air that moves through the duct system is lost due to leaks, holes, and poorly connected ducts." So, if your ducts aren't properly sealed, you could be paying to heat air that's escaping to unconditioned areas like your attic or crawl spaces.
To avoid wasting money, make sure your home's air ducts are sealed. Yes, duct sealing is an investment that may seem daunting, but trust us— you'll reap the financial savings in no time. Moreover, you'll enjoy greater heating comfort without the frustration of losing up to 30% of your heated air!
At Advantage Air Mechanical, duct sealing starts in the $1,000s and can be completed in just 4-6 hours on average. We also offer a 2-year warranty and low-interest, pay-as-you-go financing plans.
Schedule a Heating Tune-Up
By and large, the best way to save on heating bills is with a heating tune-up from a trusted HVAC professional. When a qualified technician inspects your equipment's external and internal components, they'll have the opportunity to spot worn or damaged parts before they cause a spike in your heating bills, or worse— an untimely breakdown.
Just like a car, your furnace or heat pump is a complex piece of machinery that needs to be routinely cleaned, lubricated, and inspected to operate safely and efficiently. Without this critical maintenance, your heating system will run longer, draw more power, and increase your energy bills.
To keep your heating bills as low as possible, avoid costly repairs, and extend your system's lifespan, schedule a heating tune-up today. Not to mention, many manufacturers require annual maintenance to maintain your warranty's validity, which helps you avoid out-of-pocket costs in the event of a repair.
Heating tune-ups at Advantage Air Mechanical are just $89.99 and include a full inspection of checklist items such as:
Lubricating motors
Measuring airflow
Inspecting the condensate system
Measuring voltage and amperage
Checking the thermostat
Checking electrical wiring
Checking and washing the filter
Checking refrigerant charge (heat pump only)
And more…
When finished, our technician will provide you with an honest report of their findings without any sales pressure for repairs or replacement whatsoever. Unlike many HVAC contractors, we don't pay our techs on commission, which means our advice is only ever in your best interest.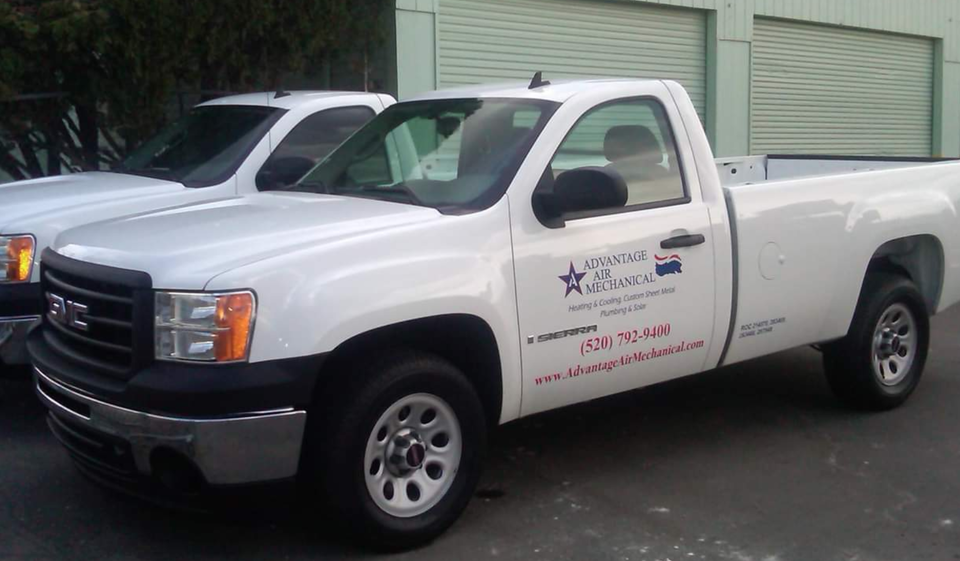 Ready to Save on Heating Bills? Schedule a Heat Pump or Furnace Tune-Up With Advantage Air Mechanical.
For just $89.99, Advantage Air Mechanical will send one of our licensed, background-checked, and highly-trained HVAC techs to perform a thorough heating tune-up. No matter the age, brand, or condition of your heat pump or furnace, rest assured our techs will keep it running at maximum efficiency, thereby saving you money on heating bills! To see why Tucson homeowners have trusted us for more than 30 years, give us a call today.
Looking to save even more? Enroll in our maintenance plan and keep your heating and cooling systems running smoothly all year round. Members enjoy two tune-ups per year (one heating and one cooling), priority scheduling, a 15% off discount on all HVAC repairs, as well as extended labor warranties on all repairs and installations.
Call us today at (520) 792-9400 or book online below.