How to Prepare Your HVAC System for Monsoon Season in Tucson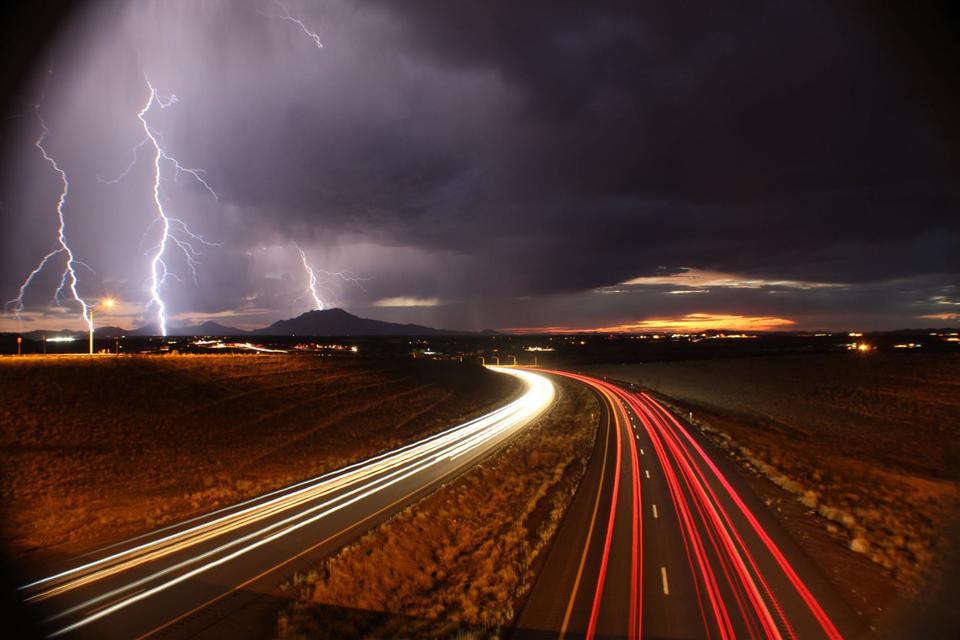 While the monsoon season brings pleasant rainy and cloudy days to the desert, it can also bring dust and high humidity levels to your Tucson home. The extra moisture and debris can lead to higher energy bills, decreased home comfort, and more air conditioning repairs. Since monsoon lasts until September in Tucson, it's a safe bet that you wouldn't want to deal with these issues for months on end.
So, how can you prepare your HVAC system for monsoons?
You can reduce the impact of dust, debris, and humidity on your system and wallet with these 4 tips:
We'll look at each tip in more detail below so that you can enjoy Arizona's weather phenomenon without concern.
Need Air Conditioning Service Before Monsoon Season?
Contact Advantage Air Mechanical at (520) 792-9400 or below! Our team offers convenient, 2-hour scheduling windows and satisfaction guarantees for our air conditioning tune-ups, duct sealings, and duct cleanings. We're such trusted professionals that other HVAC companies use our in-house metal fabrication shop for their ductwork repairs!
Inspect Your Outdoor Air Conditioner Unit, Vents, & Thermostat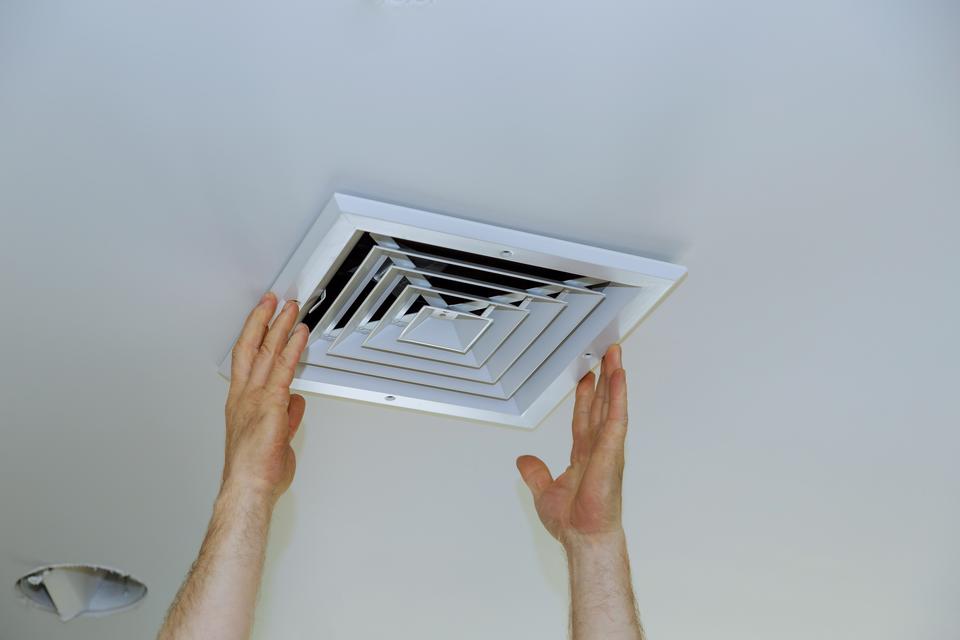 Protect your HVAC system from excessive moisture or debris by inspecting your outdoor air conditioner unit, vents, and thermostat. We'll explain the potential problems and how you can solve them.
Inspect the outdoor air conditioner unit for plants and objects near it:
When heavy monsoon winds arrive, any shrubs, plants, trees, or other greenery surrounding your outdoor air conditioner unit may break and blow into your unit, possibly damaging parts of the system. Objects lodged inside the unit will prevent the air conditioner from expelling heat from your home, which is vital to keeping your home comfortable during a humid monsoon season.
You can protect the outdoor unit by:
Clearing away or trimming back any shrubbery or objects within 2-3' of it.
Making sure trash cans and outdoor furniture are far away or in storage. This is especially important for protecting your HVAC system and windows if you can't strap down the furniture.
Removing any diseased or weak trees near the unit to prevent them from falling on the unit or your home.
Inspect your air vents for obstructions:
Closing or blocking even one air vent can increase the humidity inside of your home. Blocking an air vent builds up negative pressure in your HVAC system because of reduced airflow, allowing warm humid outdoor air to build up inside your home. You should check that no furniture is obstructing air vents and that all of them are open—including vents in unused rooms.
Inspect your thermostat settings:
Your thermostat settings should be set to "AUTO" instead of "ON" to prevent humidity problems. When a thermostat is "ON," your system will blow air continuously, regardless of whether the air conditioner is cooling down the home. If the air conditioner is not cooling your home, it's also not dehumidifying the air, so the system is just blowing hot, humid air. This setting will cause uneven temperatures throughout your home and run up your energy consumption and bills.
In contrast, putting your thermostat settings to "AUTO" will keep your home at a more stable temperature and humidity level.
Replace Your Air Filter Every 2 Weeks
Your air filter prevents dust and particles from entering your air conditioner. This vital job becomes even more critical during monsoon season when more dust is in the air. Since the filter traps more debris, it will also clog and need replacement faster than usual.
A dirty air filter will force your air conditioner to work longer and harder due to reduced airflow entering the system, making your home feel more hot and humid. The air conditioner has to work harder to meet your cooling demands but won't be able to, increasing your energy bills. Not to mention that a clogged air filter won't be able to capture any more debris. Therefore, your indoor air quality will deteriorate.
We recommend replacing your air filter every 2 weeks until the monsoon season ends. Or you can replace it before and after every storm to keep it clean and your air conditioner performing at its best.
Note: Our next preparation tip is scheduling an air conditioning tune-up. You can double up on tips by booking one as an HVAC technician will replace your air filter as part of the service.
Schedule an Air Conditioning Tune-Up
An air conditioner simultaneously cools air and removes moisture, making your home feel less humid. Without proper maintenance, your AC won't work as efficiently, which increases your risk of higher indoor humidity.
Booking an AC tune-up before monsoon season hits is a great way to check that it performs optimally and can handle the added humidity in the air. An HVAC technician should inspect and clean important system components, especially the condensate drain line. A clogged drain line causes water to back up, overflow a drain pan, and leak water around your system. After the service, you'll have the peace of mind that your air conditioner is ready for the intense weather, and you'll stay cool and dry.
Investing in a tune-up will also prevent minor issues from snowballing into a major repair or system breakdown, extending the system's lifespan.
Get Your Air Ducts Serviced
If it's been more than 3-4 years since your last duct cleaning (or perhaps never), you may want to consider scheduling a duct cleaning before monsoon season. The monsoon season's heavy rainfall increases the pollen count in the air, aggravating asthma or seasonal allergies. Getting your ducts cleaned before the major storms start means a technician will clean away any pollen, dirt, or debris in the system before more builds up.
Another air duct service to consider is duct sealing. This service is crucial because any dust that gets kicked up during a monsoon storm can enter your home's air through ductwork cracks and holes. In addition, any leaks can cause higher energy bills since the cooled air escapes through the cracks. A technician will use innovative equipment to identify and seal leaks to protect your indoor air quality.
Get Peace of Mind This Monsoon Season with Advantage Air Mechanical
For over 30 years, Advantage Air Mechanical's team has helped thousands of Tucson homeowners prepare for monsoon seasons. No matter the service, our community trusts us not to upsell them on unnecessary repairs or replacements because our technicians do not receive a commission.
We provide reliable AC tune-ups, Ductwork cleanings, and Ductwork sealings.
All services have convenient 2-hour scheduling windows and solid 100% satisfaction guarantees.
Contact us at (520) 792-9400 or below to stay comfortable this monsoon season!