How To Prepare Your Heat Pump for Winter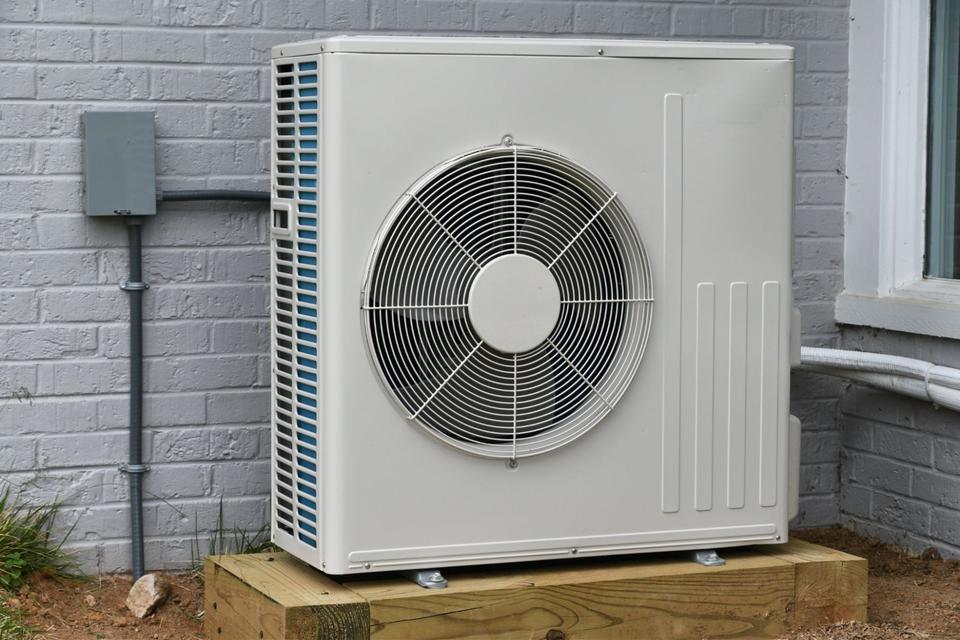 Heat pumps are popular and efficient sources of warmth in homes and businesses throughout the country, particularly here in Tucson with our reasonably mild winters. It's still just as important to maintain the system so that it's ready to go and in peak performance whenever you feel a chill.
We've put together this quick guide on preparing your heat pump for winter, which should help increase its effectiveness. You can save money on energy bills, keep your home nice and cozy, and the system runs smoother. Follow the below steps:
Need Help Preparing for Winter? Call Advantage Air!
Clean or Replace Air Filters
By its very nature, an air filter will start to get blocked up and dirty from the moment it's put to use. Its job is to filter out the dirt and other unwanted airborne intruders, after all, and there's only so much it can take in before losing its effectiveness.
Blocked air filters reduce airflow throughout the system and your home. This can cause a lot of strain on your heat pump. If the system can't move air efficiently from one place to another, its performance will suffer, and energy costs will increase.
Dirty air filters on a heat pump or anywhere else can also present a health risk due to producing poor air quality. As such, it's important to keep the filters clean for your sake and not just for the system's efficiency.
If running a heat pump regularly and for long periods, you should clean or replace the filter every month. Replacing them every two or three months for less frequent usage should be fine. Give the filters a gentle cleaning, as they can be somewhat fragile and even more so as they age. Replacement costs vary by type, but filters are relatively cheap and easy to find online or at most large hardware stores.
Clean Your Air Vents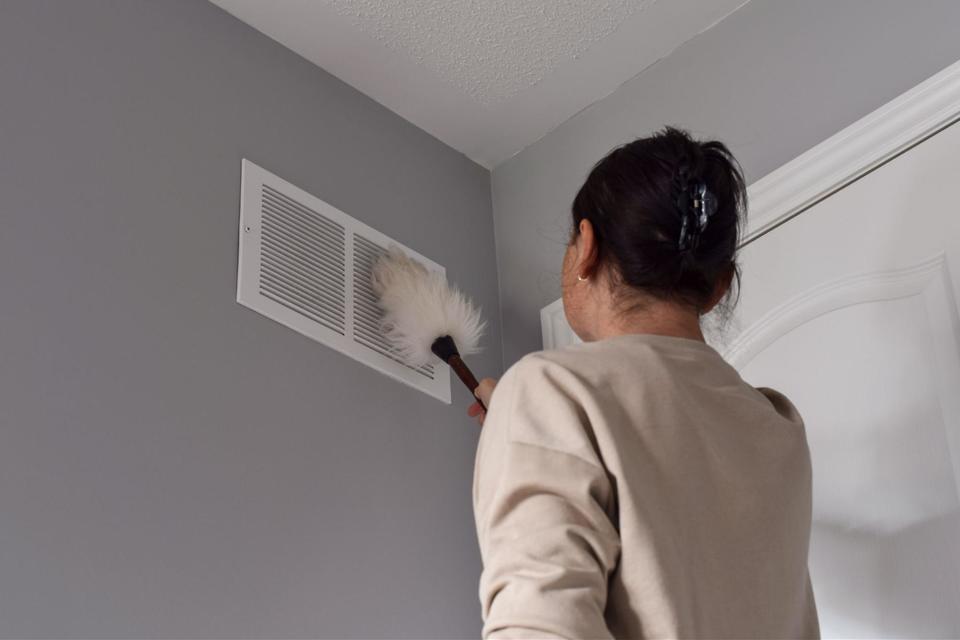 As mentioned, ensuring your heat pump can move air efficiently throughout the home is important. This includes the vents that allow air to enter the house from outside and the ones that allow air to flow into various rooms. They are generally more of a problem to keep clean.
You can clean air vents with a vacuum cleaner, brush, or dry cloth, and water should be used very sparingly, if at all. Although, feel free to use warm soapy water to soak your air vent covers. Check external vents regularly to avoid a buildup of leaves, dirt, or other debris.
Although not quite as problematic as the vents, you may want to consider also cleaning the air ducts from time to time. However, this is a much more time-consuming process and is usually best left to the professionals.
Check for Leaks
A heat pump may leak due to poor airflow related to the above issues — air filters and vents — or a blockage elsewhere in the system. One example is the condensate line, which drains condensation that naturally occurs while the heat pump runs.
The system may not drain sufficiently if the condensate line becomes blocked. In this case, any excess water will begin to leak from the heat pump. This can cause several more problems, such as warped timber, mold, algae, and general water damage.
Update Your Thermostat Settings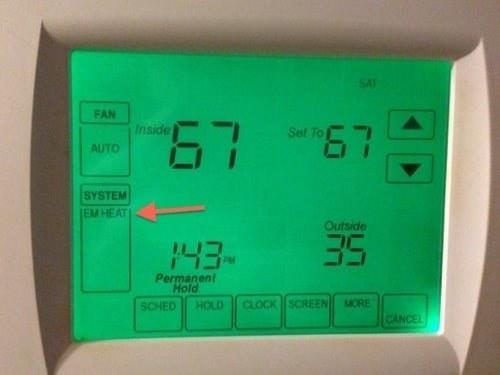 You can wipe out the increased efficiency and lower energy costs of a heat pump and its maintenance with a thermostat button. Even if you know how to prepare your heat pump for winter and take all the proper precautions, it's important to check the thermostat to save money on your heating bills.
Everyone has their personal preferences for indoor temperatures. The most common setting hovers around 68 to 72 degrees Fahrenheit, and some prefer to go lower overnight. You can save up to 10% on your heating bills by turning back your thermostat by 7-10 degrees for about 8 hours a day. A programmable or smart thermostat can do so automatically, and you don't risk forgetting to change it manually. If that range is too big for you, even minor adjustments can help you save money.
Just make sure not to shut off your thermostat when it's cold out. When you return home, your heat pump has to strain to bring your indoor temperature up to your set point.
Also, avoid using the "Emergency Heat" setting on your heat pump unless it doesn't seem to turn on during super cold temperatures. If you have supplemental heating (e.g., electric resistance strips), that will kick in automatically without needing to turn on "Emergency Heat."
Schedule a Heating Tune-Up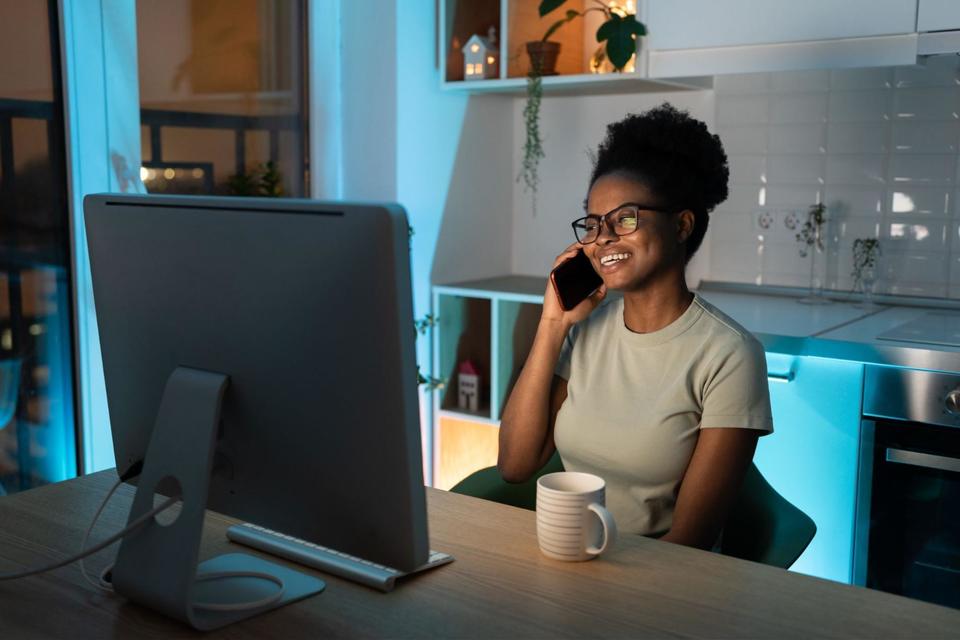 If you don't have the time and energy to check on all of these bits and pieces, and you'd rather not be responsible for fixing any potential issues, it's time to call the professionals. For less than a hundred dollars, you can prepare your heat pump for winter with a tune-up from a licensed and experienced technician.
This all-in-one service includes checking the electrical wiring, refrigerant charge, motors, airflow, and filters, among other important points.
Investing in a heating maintenance plan can also help keep your systems in order and lower costs, with added benefits in priority service and discounts on repairs. Plans are available for residential and commercial maintenance, and you can order duct cleaning with your membership for a small additional fee.
---
Call Advantage Air Mechanical for Heat Pump Maintenance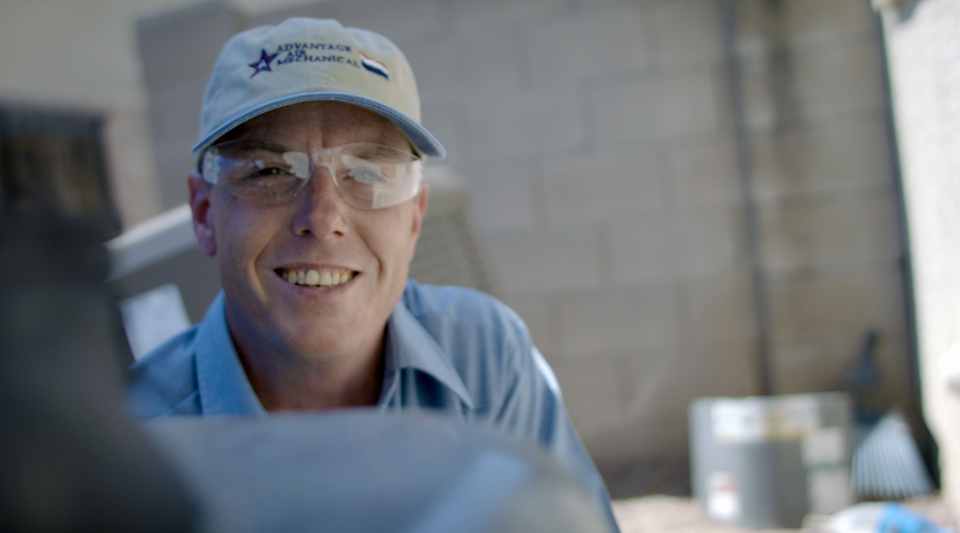 Whether you're looking for a quick tune-up to get your heat pump ready for winter, or an ongoing maintenance plan with discounted rates, our team will take care of everything. Advantage Air Mechanical technicians are licensed, trained and honest, and we have decades of experience to support our claims.
Residents of Tucson and nearby areas have trusted Advantage Air Mechanical for all their heating, cooling, and plumbing needs for over 30 years.
Contact us to arrange a tune-up today at (520) 792-9400 or schedule 5-star service online.