Heater Maintenance Checklist to Follow This Winter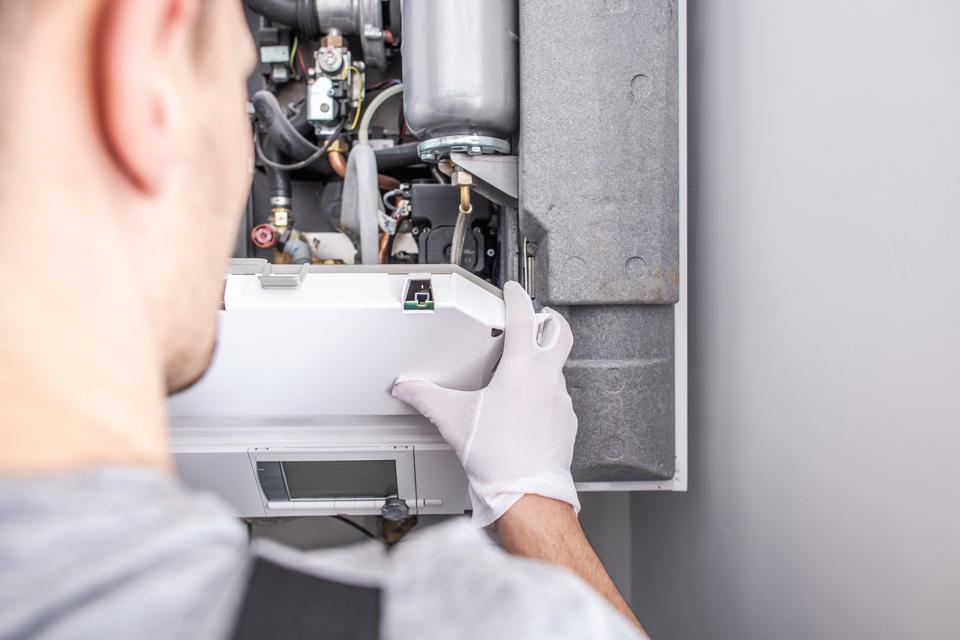 When the temperature starts to drop outside your Tucson, AZ home, that usually means one thing — winter is here. But before you start to layer up, consider preparing your home and heating system. Checking your furnace before the colder months ensures your heater is running efficiently and that any problems are caught and fixed ahead of time.
Following this simple at-home heater maintenance checklist can help you focus on decking the halls and saving on furnace repairs.
As you begin to heat up your home, remember to:

Read on to see the details for your heater maintenance checklist.
Keep Air Vents Clear and Clean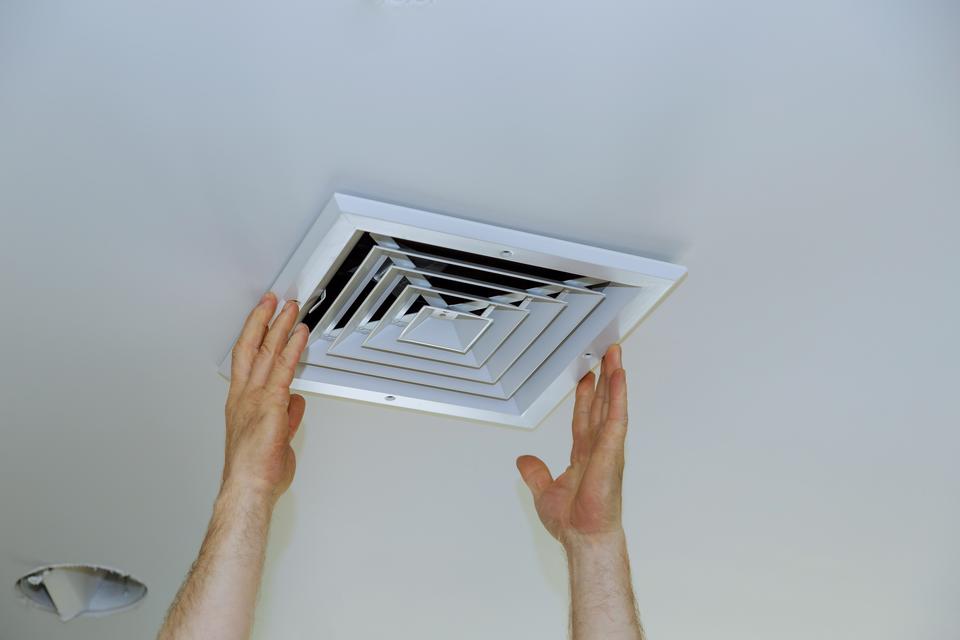 Checking the airflow and blockage around your vents becomes vital to maintaining your heater. The vents around your home should be free of debris or clutter. When boxes, oversized items, or even drapes cover or block the vents, limited airflow enters your home. A furnace warms the air it takes in, so it won't be able to warm your home as much as it needs to with low airflow. Not to mention, your furnace will need to work twice as hard to push heat out.
When you have your in-home visit with an HVAC professional, they can guide you on the right amount of space to leave between your furnace and the items in your home.

Cleaning the ducts in your unit is another area to maintain. If your furnace is blowing cold air, the ducts might be the problem. Using a vacuum to remove any built-up debris is key to cleaning your ducts as particles, dust, hair, and food can find their way into your heating system and clog it.
Replace Dirty Furnace Filters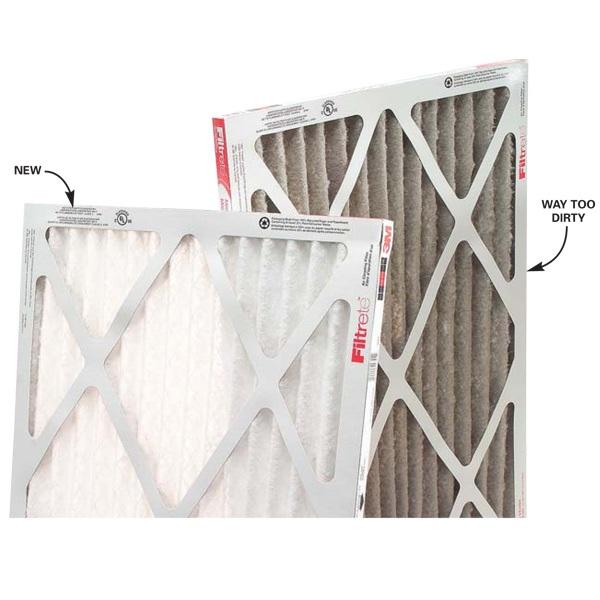 Clean furnace filters are an essential item to always have on hand for HVAC maintenance. Replacing the filter is the best way to ensure your heating system operates well during the colder months. A dirty filter makes your system work harder to provide heat, potentially increasing your home's energy costs and leading to early system failure.
Changing your filter once a month or when it becomes filthy can help protect your household from built-up pollen or dirt that enters your home's air. A dark gray-colored filter is a sign to replace the old one with a new one. Since your furnace constantly runs in the winter, a clean filter produces smoother performance and a warmer home.
A filter replacement often gets included in your annual heater tune-up, so if you are unsure of where your filter is or how to replace it, ask your HVAC technician, and they can walk you through the process.

Adjust Your Thermostat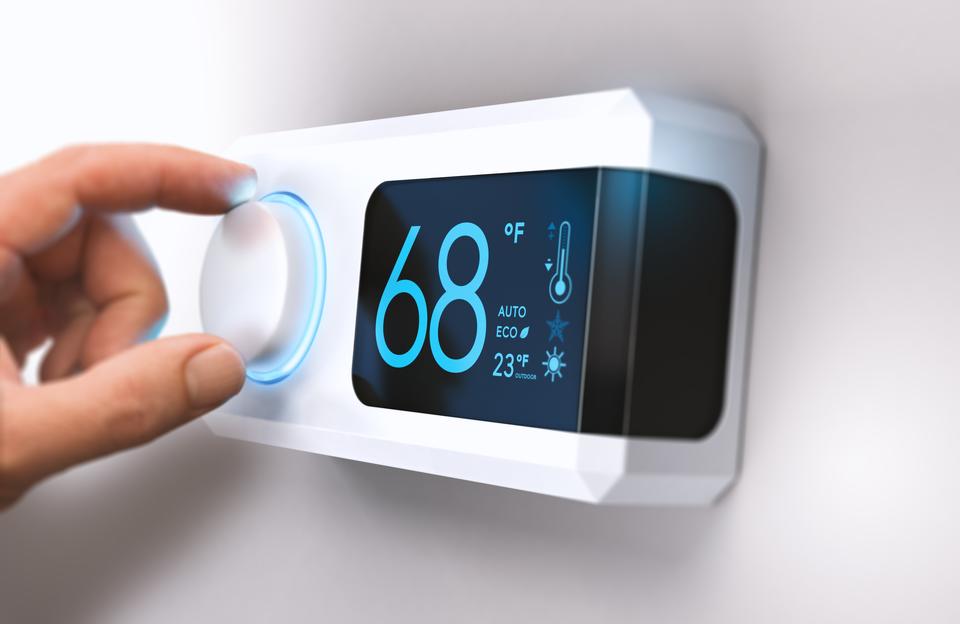 Checking your thermostat is a quick maintenance task. But if forgotten, you could be sitting in a cold winter home wondering where's the heat. Ensure your thermostat works with your furnace. It's the main control that decides how much heat your furnace delivers to your home.
To adjust, use the switch or button on your system to go from COOL to HEAT mode, kicking the furnace on. Follow the same motion to make sure the thermostat can turn off the furnace as well.
Things to consider when setting your thermostat:

A burning smell when you first turn on your furnace is typical if it hasn't been on in a while. This smell should subside as the heating system warms up.

Most thermostats automatically set the heater to 68 or 69 degrees Fahrenheit, which is ideal for keeping your home warm in the winter.

Creating a thermostat heating schedule based on your habits can help you save on energy costs.

Keep your thermostat manual handy in case its settings are unique or if it's a new thermostat.
Replace the batteries or check for a tripped breaker if your thermostat doesn't turn on. Other issues may require asking an HVAC technician.
Oil Any Needed Parts
Depending on the age of your furnace, some parts (e.g., the blower fan bearings) may need oil or lubrication annually or more frequently to run smoothly. Without oiling the parts, the older parts create additional friction in the system, slowing down the amount of heat that the furnace blows out. Oiling your furnace can also reduce any strange noises you might hear when the heater is operating.
Follow the owner's manual to determine the kind of oil needed for your furnace. Once you do, remember to turn off your heating system before you oil any bearings.
Check for Leaks
Have you ignored a minor leak in your heating system, thinking you'll get to it at some point? Even small leaks can prevent proper heating and increase your home's energy bills, so it's best to handle them with urgency.
Typical things that indicate a leak include:

Noticing excessive moisture or condensation on the vent pipes

Hearing hissing or smelling rot means you have a gas leak
Have your HVAC technician look further into these problems during your next in-home visit.

Haven't Had Your Heater Checked Yet? Contact Advantage Air Mechanical Today.
A great way to keep a reliable running furnace is to schedule a maintenance checkup. At Advantage Air Mechanical, we've proven our dedication to earning your trust. We've served the Tucson community for more than 30 years, providing reliable, honest services. We'll do all that we can to ensure that you're 100% satisfied with our HVAC professionals.

Best of all, we don't use a commission model, so you can be sure that our heating technicians won't try to upsell you during the tune-up. Call us today at (520) 792-9400!