Cost of a Kitchen Sink Replacement in Tucson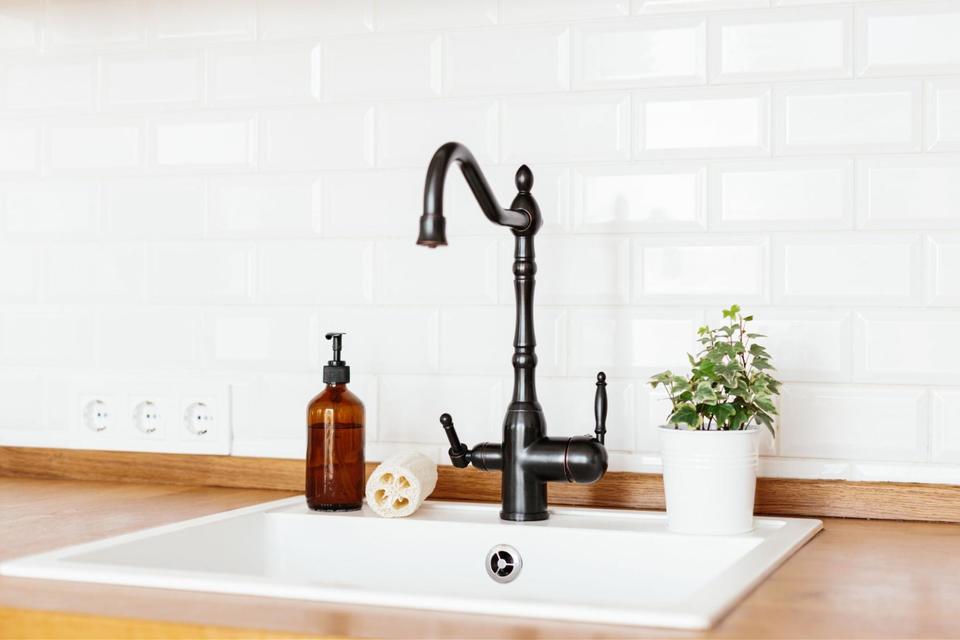 Whether washing dishware in your current sink basin is truly awful or you want to spruce up your cooking area, any kitchen just isn't complete without a good sink.
If you're shopping around and trying to find the cost of a sink replacement in Tucson, it's about $350 on the low end, scaling up to well over $1,200.
The installation cost depends on several different factors, such as:
We'll dive into where the costs come from so you can approximate how a kitchen sink replacement fits into your budget.
Ready to start moving forward with your sink replacement?
Contact Advantage Air today for a quote or to answer any questions you might have! With over 30 years of experience in Tucson, we're known for our integrity. We don't pay our plumbers commission, so you can rely on our recommendations and skill. Our skilled plumbers can install any style and feature of kitchen sink you want.
Call us at (520) 792-9400 or click the button below.
Style of Sink
The style of sink is the most significant contributor to the project's overall cost. In most cases, you'll usually choose between drop-in, undermount, and farmhouse styles.
Drop-in Sink
Drop-in sinks, sometimes also called top mount sinks, are the standard sink most people have in their homes. Their top edge rests on top of a counter, with the basin slotting into a hole, making it the easiest to install. Although, they can be a bit harder to clean and cause you to lose a few inches of counter space.
Undermount Sinks
People aiming for a more modern kitchen should consider installing undermount sinks. As you might guess from the name, this sink style fits directly under the counter and creates a sleek, seamless look. However, these sinks are heavier, so they don't come in many materials. They also cost more to install because they attach to the counter with adhesives.
Farmhouse or Apron Sinks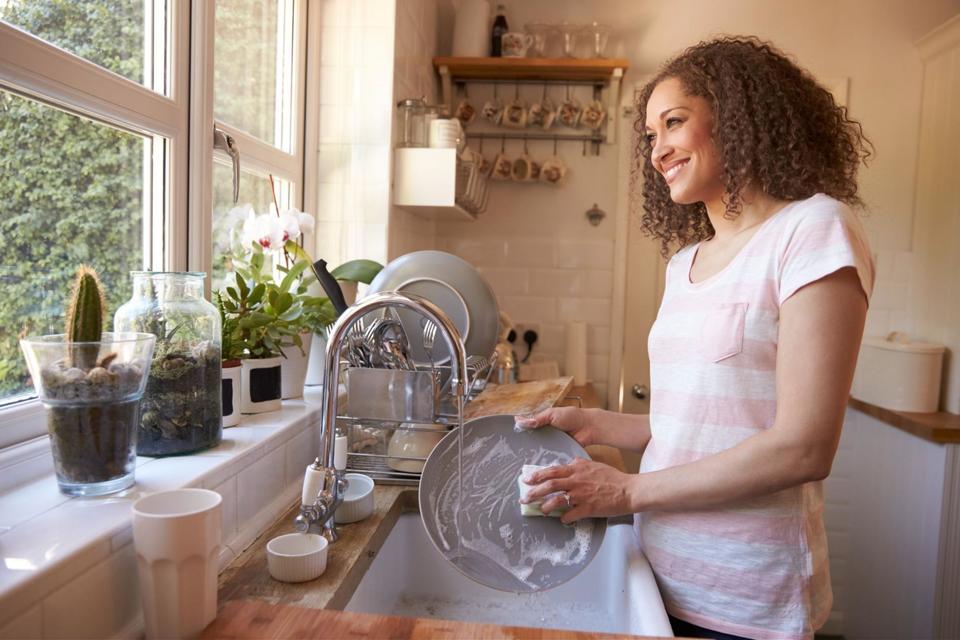 Farmhouse-style sinks, also known as apron sinks, extend over a counter's edge and come with one or two basins. Because these sinks are quite large, they require cutting out a large portion of a counter, making them some of the most expensive to install.
They are ideal for large families who need to wash many dishes or foodies who cook with large pots and pans. Tucson homeowners who enjoy traditional or rustic home decor commonly opt to install this style to match their aesthetic.
Material of Sink
Once you know what sink style you want, you must choose the material. Though material usually matters less than style regarding cost, some options require larger budgets.
Stainless Steel
Most modern sinks use stainless steel, an inexpensive option that never looks out of place. Plus, it's resistant to rust and stains and is incredibly easy to clean. However, the material is relatively easy to scratch, requiring a replacement in the future. If you're unsure which material to install, stainless steel is a great choice.
Cast Iron
Though the material has fallen out of favor recently, cast iron sinks are still popular for vintage or country-style kitchens. It is a hard and durable material, resulting in a more expensive installation than other materials. Be careful not to drop dishes into the sink, or else they will break. On the plus side, you won't have to worry about dents or cracks in the sink.
Cast iron sinks can come with a porcelain enamel coating that protects the metal, which gives it a glossy finish and is easy to clean, but you should avoid using harsh cleaning solutions on the coating.
Fireclay
Fireclay sinks are a fusion of clay and glaze. In terms of appearance, fireclay sinks are almost identical to cast iron but are more durable since abrasive cleaners cannot damage them. The non-porous material means the sink is stainproof and easy to clean.
Because the production process requires temperatures over 1600°F, fireclay sinks are among the most costly to buy and install.
Granite Composite
Granite composite sinksare visually striking and highly customizable. They are durable, non-porous, and nearly hydrophobic.
However, they cost more than stainless steel sinks due to a labor-intensive production and installation process. They are created by gluing crushed granite together with a resin filler. Because the material is heavy, the installer must reinforce the area around the installation point to prevent the sink and counter from breaking.
Size of Sink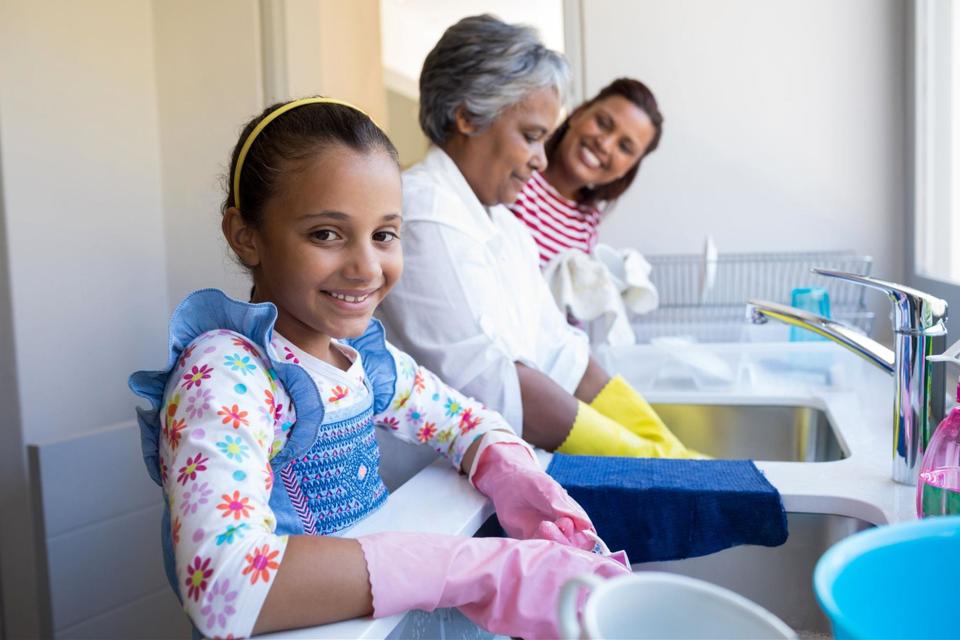 Another factor in sink replacement costs is the size of the sink. Most kitchen sinks come with one, two, or sometimes three basins. Having more basins is possible, but this dramatically increases the cost and would likely need a custom order.
Beyond the number, the size of the basins also matters. Many modern homes have a sink with a single vast basin, which can cost the same as a similar sink with two basins.
Plumber You Hire
After you've decided on your sink style, material, and size, the final component of the overall cost is labor. The biggest influences on labor costs are the time necessary for the job, the difficulty, and which plumber you hire.
In the process of replacing your sink, a plumber might need to:
Remove the old sink
Adjust the drain line
Make changes to the water line
Add or reposition a garbage disposal
Make custom cuts into the counter
Finding a trained plumber who can do all of the above well is essential. Experienced plumbers may cost a bit more to hire, but they have the skill you need to ensure a sink installation that will last. While you may want to go with the cheapest plumber, an improperly installed sink can damage your sink, counters, and water pipes.
You can find these high-quality plumbers by:
---
Update Your Kitchen Sinks With Advantage Air Mechanical