Cost of a Kitchen Faucet Replacement in Tucson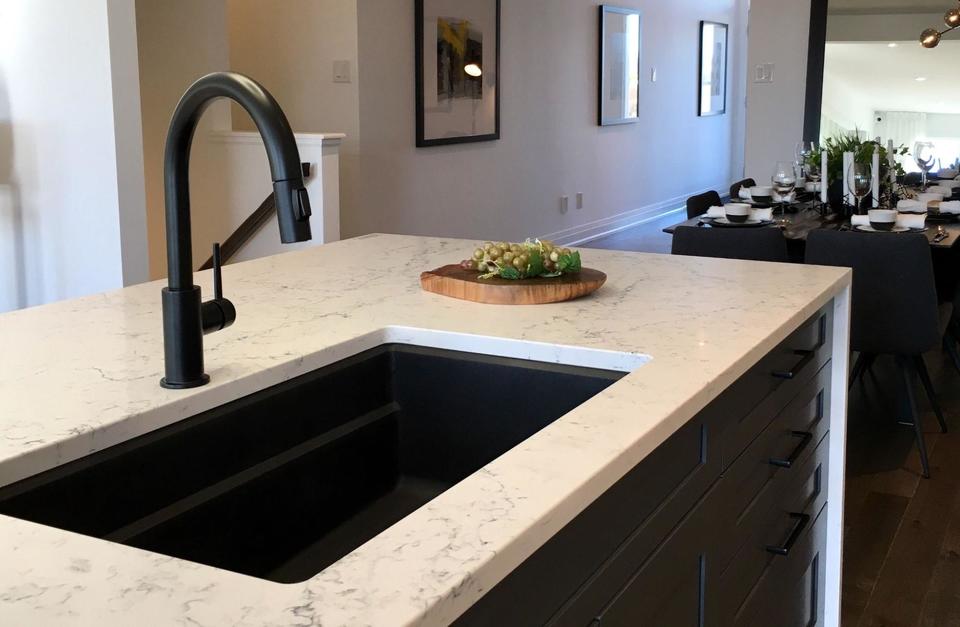 Since kitchens are one the most-used rooms in a home, they need to be aesthetically pleasing and functional. This includes having stylish and easy-to-use faucets. There's no frustration quite like trying to wash dishes with a faucet that's too short or at a strange angle.
Replacing a faucet is one of the less expensive parts of renovating a kitchen. A faucet replacement in Tucson costs between $245 and $750. This price can vary due to a few contributing factors, such as:
We'll dive into each of these sections so that you know what to expect for your faucet replacement price.
Are you considering replacing your kitchen faucet?
Do you live in the Tucson area and want to speak with a local plumber rather than an out-of-town corporation? Contact the experienced and courteous plumbers at Advantage Air Mechanical today. We'll answer any questions you might have and provide you with a kitchen faucet quote that fits your needs and budget. Call us today at (520) 792-9400 or click the button below for 2-hour scheduling windows.
Style of Faucet
The journey to replace your kitchen faucet starts with deciding which style you want and need. You are probably familiar with the standard faucet that has one or two handles and simply dispenses water, but there are many other options to consider.
Single or Double Handle
Affordable sinks tend to have single or double handles that control water flow and temperature. Because these are the standard, they are the easiest to install and most widely available. They also fit almost any style of kitchen.
Touchless Handles
If you want to take your faucet into the 21st century, you may consider a faucet with a touchless handle. These faucets come equipped with motion sensors that allow you to turn your faucet on or off with just the wave of a hand, preventing germs from spreading during food prep. However, this additional feature increases the cost. They also require additional electrical power, which may not be available in some kitchen setups.
Pull-Out Faucet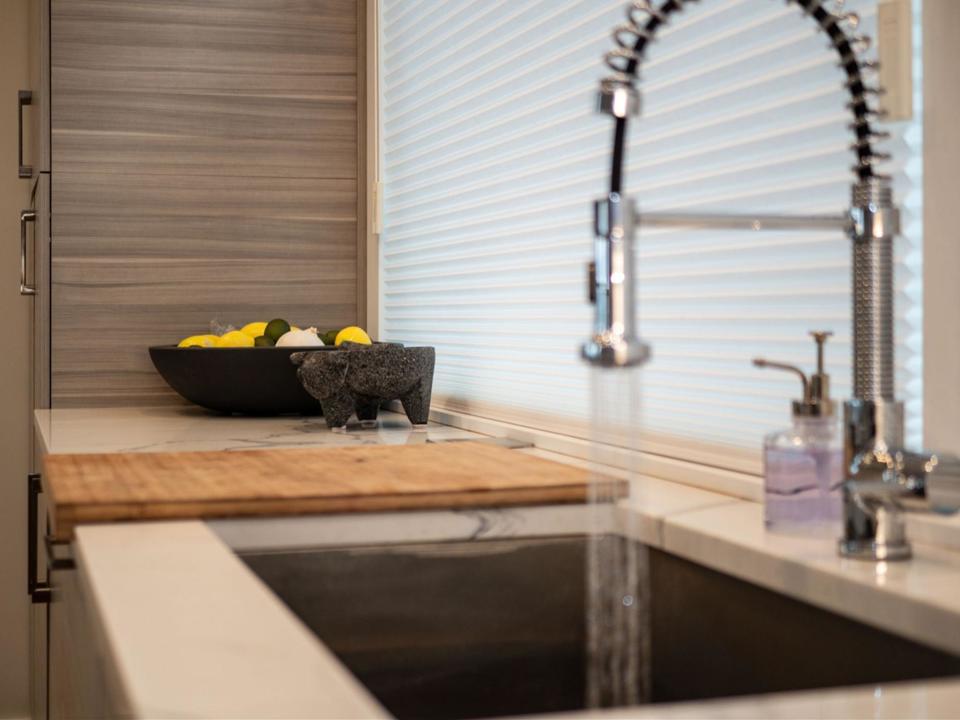 Want to find the perfect blend between functionality and aesthetics? Pull-out faucets are a great choice. These faucets are more expensive than a standard faucet, but the pull-out sprayer hose gives you immense utility. Most options come with a high-pressure spray setting, allowing you to remove stubborn grime from your dishes quickly.
Pot Filler Faucet
Pot filler faucets are pretty unique, so you won't see them in most homes. These wall-mounted faucets are more expensive and require more elaborate installations. The swiveling handle allows you to easily fill up pots and pans and provides more flexibility than a standard choice.
Material and Finish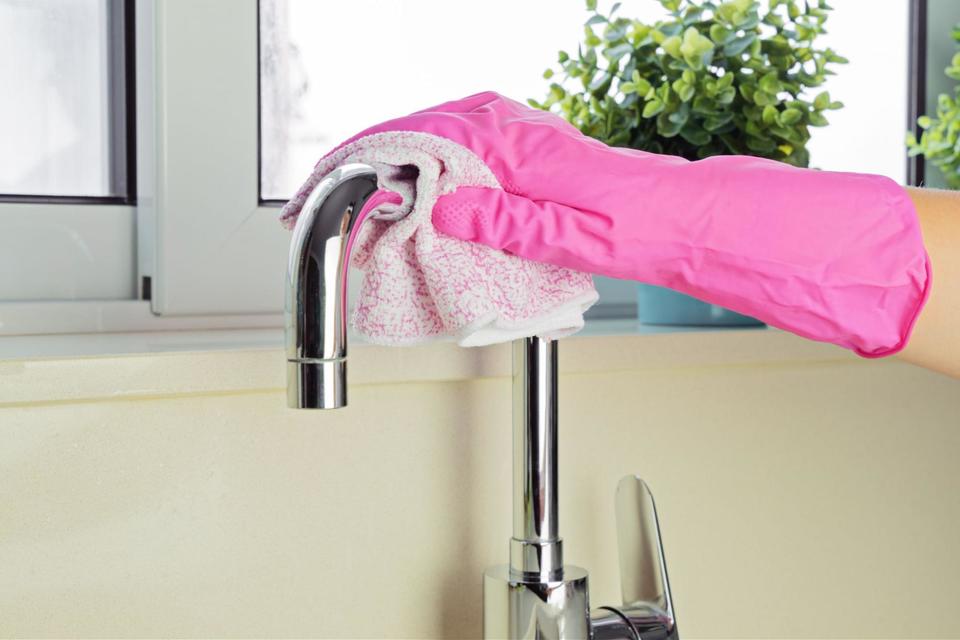 The majority of faucets available today are made from brass or stainless steel. Occasionally, you might see more expensive zinc alloy options. Experts widely consider brass the best material due to its high durability. However, stainless steel is usually the most affordable and fits any kitchen.
In addition to the metal, manufacturers apply a finish to protect the base material and give the faucet a pleasing appearance. Nicer or custom finishes come with a larger price tag but can also help match your kitchen's aesthetic. The four most common finishes are:
Chrome: brushed or polished
Nickel: stainless steel, brushed, or satin
Brass: satin or polished
Bronze: rubbed or oiled
Installation Considerations
Beyond the style of your new faucet, you and your plumber need to consider and discuss a few issues that could affect installation. The more complex the job, the longer it takes to install and the more you'll have to spend.
When replacing a faucet, a plumber must first remove the old one. Some faucets are so old that they rust and become sealed to the sink, requiring a more intensive removal process. Or your sink may not be compatible with the faucet you want, meaning the plumber will need to make adjustments. These issues can easily increase labor costs. In some cases, there may be issues with your water line that require addressing before a plumber can install your sink and faucet. Most plumbers can fix these issues, but these extra installation steps will add to your final total.
Plumber You Hire
Less-skilled plumbers can easily make mistakes installing a faucet that leads to headaches using it and repair costs down the line to fix the problems.
While they often cost a bit more, it's always worth choosing experienced plumbers. Doing so lets you rest easy knowing that you avoided poor workmanship causing issues.
However, how do you find a good plumber? Well, there are a few key indicators.
Proof of licensing and insurance. Licensing shows that your plumber has proven their skill and has met all state and local code requirements. Insurance provides you peace of mind, knowing that the plumbing contractor will handle any issues. This information is often available on a plumber's website.
Transparent costs. You want an upfront, clear estimate before work begins.
Need a Beautiful New Kitchen Faucet? Contact Advantage Air Mechanical.
Our experts at Advantage Air Mechanical have been servicing the Tucson area for over 30 years. Contact us for an estimate if you're shopping for a new kitchen faucet. We take pride in our skill and experience and in backing up our work with labor warranties that last 1-5 years and satisfaction guarantees.
Call us at (520) 792-9400 or book below for 5-star plumbing service!