How To Prevent Rust on Your Plumbing Fixtures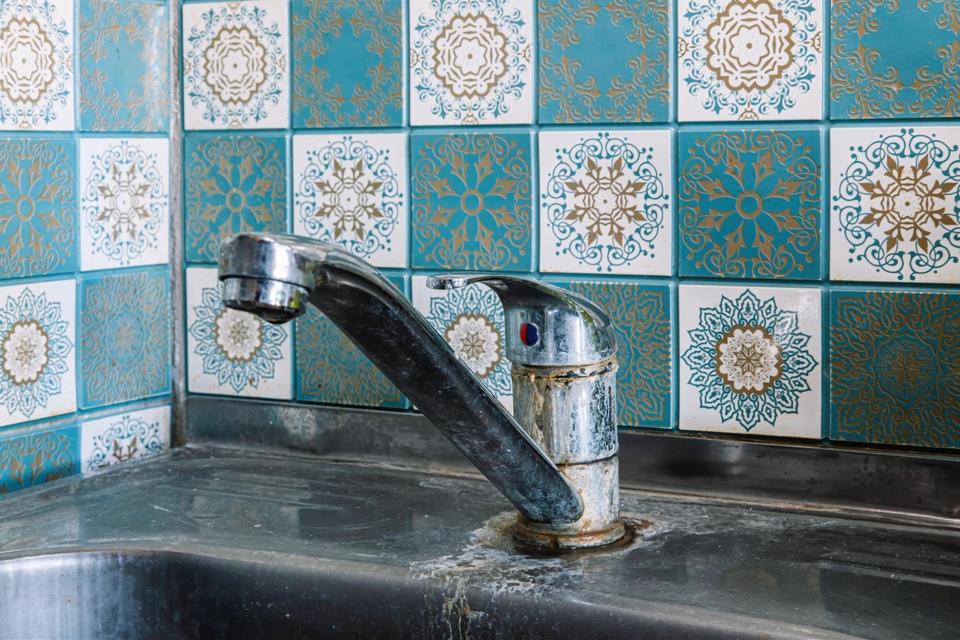 Rust is a common concern we hear about from homeowners. When it starts to rear its ugly head and make its way into your bathroom or kitchen plumbing, you'll probably want to do something to get rid of it quickly.
Aside from ugliness, rust can indicate more serious problems, such as a water leak in your plumbing system. Rust can also weaken your fixtures and lead to corrosion of your plumbing pipes.
To help you avoid these frustrating problems, let's explore:
Not only does prevention ensure your plumbing fixtures last longer, but it also adds to the visual appeal of your home.
Prevent rust with a water softener installed by Advantage Air Mechanical
How to Prevent Rust On Your Plumbing Fixtures
While some instances may be difficult to prevent, such as rust inside your plumbing pipes, you can undertake some specific (and very effective) tasks to delay the onset of rust on the exposed areas outside.
Wipe Them Down After Every Use
Wiping your faucets and sinks regularly is one of the best ways to prevent and remove rust so that water doesn't have a chance to sit for too long on surfaces, which can result in them corroding.
Regularly Clean Your Plumbing Fixtures
Regularly cleaning your bathroom and plumbing fixtures using effective cleaning products can also help to remove small instances of rust or prevent it from occurring altogether. The key here is to avoid letting rust build up over time because this can become harder and harder to remove.
Check for Signs of Corrosion
Additionally, it is important to check your faucets for signs of corrosion or wear and tear and replace them accordingly if you notice any damage. You may also need to replace older or damaged pipes in some instances. Taking these preemptive steps can help prolong the life of your faucets and keep them looking their best.
Long-Term Rust Prevention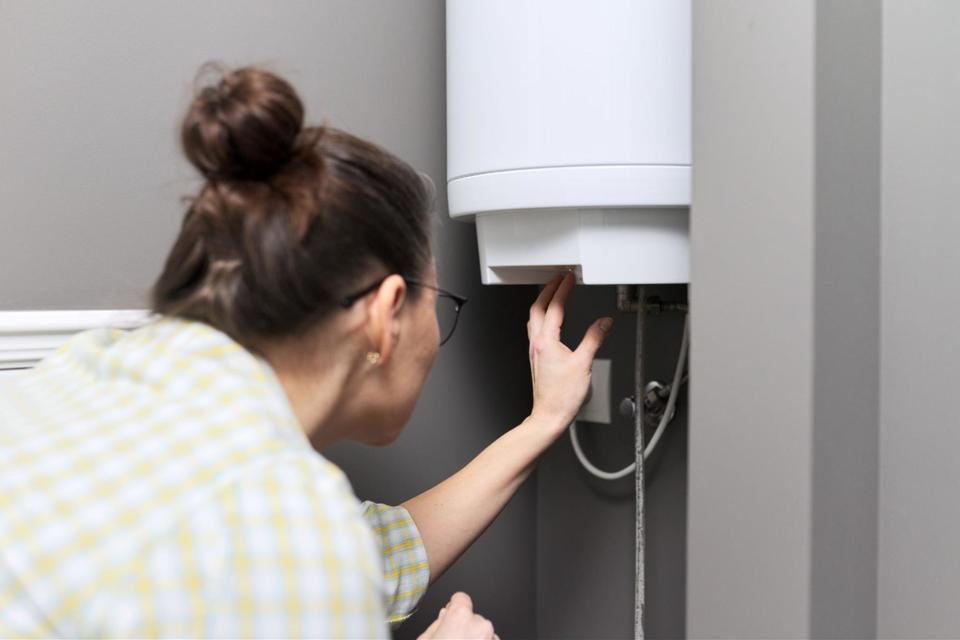 While cleaning and wiping down surfaces are extremely effective, some long-term preventive measures will help protect internal pipes and keep your bathroom fixtures from rusting, proving to be extremely cost-effective down the road.
Install a Water Softening System
Water softening systems are appliances designed to remove minerals, such as magnesium and calcium, from your water. Usually, it consists of a tank with resin beads to attract these minerals and separate them from the water, allowing only softened water to leave the tank and flow into your plumbing fixtures. A water softening system is an effective solution to prevent water pipes from rusting. Getting professional water softener installation prevents rust and early fixture deterioration and improves the overall quality of water in your home.
Flush Your Water Heater Annually
Another way to prevent calcium, magnesium, and other minerals from accumulating is to empty your hot water tank at least once every year. Mineral residue can easily settle at the bottom of the tank and slowly cause corrosion, reducing its performance over time. Any mineral buildup can also block the pressure and relief valve from functioning. If you don't flush your water heater, there is a good chance it will corrode faster and need replacement. A water heater repair expert can easily inspect your system and flush your hot water tank to prevent deterioration.
Seal Your Plumbing Fixtures with a Rust-Resistant Metal Primer
Sealing with a rust-resistant metal primer is another good way to keep your kitchen and bathroom fixtures from rusting. You can either do this yourself or get a trained plumber to do a professional and thorough job that will last a long time. After all, you'll want the job done right to prevent rust headaches later.
How to Remove Rust That's Already Built Up
While we've discussed preventive measures, there's a good chance you already have a rust problem in your home. Don't worry; some remedies can help to remove rust, so long as it is not deeply rooted.
Concentrated Household Cleaners
Concentrated household cleaners may not be the best option to remove rust because they are abrasive and can damage your fixtures if used incorrectly. Use a mild cleaner to help remove rust stains. If you are not confident about using chemicals to remove rust, it may be best to leave it to a professional who knows what to do without damaging plumbing fixtures.
Use Caution with Delicate Coatings
Delicate coatings can be especially vulnerable to cleaning chemicals and agents and look unsightly if damaged. This is why we encourage homeowners to work with professionals who can do a thorough, effective, and damage-free job. You want to leave your plumbing fixtures looking good as new without causing any damage.
---
Fix Your Rust Problem with Advantage Air Mechanical

Advantage Air Mechanical has you covered if you have a rust problem and want a long-term solution in the Tucson area.
With over 30 years of experience in the industry, our trained and trustworthy plumbers can help you with practical solutions to prevent rust and improve your plumbing, such as water softener installations.
As we don't pay our team on commission, there is no reason to upsell. Our 100% satisfaction guarantee is our promise to deliver what we say we will—at fair and honest prices.
Book fast and convenient scheduling with our courteous and knowledgeable plumbers. Contact us at (520) 792-9400 to get rid of your rust problems for good.