Cost to Install a Heat Pump in Tucson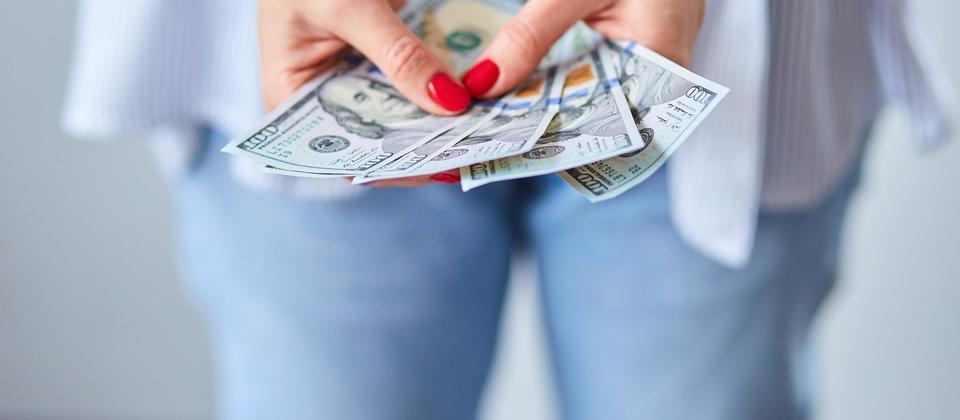 If you're looking for an efficient heating and cooling system for your Tucson home, heat pumps fit the bill. During the winter, these devices pull outdoor thermal energy into your home, immediately warming up the space. When summer rolls around, they remove indoor hot air, effectively cooling the home. They help maintain a comfortable temperature and offer perks like improved air quality, low maintenance requirements, and reduced long-term energy costs.
Once you decide to start using a heat pump, your next question is probably, "How much does it cost?" Generally, the heat pump installation cost in Tucson, AZ, ranges anywhere from a low of $6,000 to a high of $12,000. The exact cost varies based on the following factors:
In this blog, we'll examine each factor in deeper detail so that you can get a better idea of your heat pump costs.
Are you interested in a heat pump installation?
The experienced, trustworthy technicians at Advantage Air Mechanical have over 30 years of experience in the HVAC industry. Schedule an appointment today for your heat pump installation and get an upfront quote.
Call us at (520) 792-9400 or schedule below.
Heat Pump Size
The device's size is the first factor that influences the overall cost of a heat pump installation. When you hear "heat pump size," your mind might automatically jump to weight or physical dimensions. However, in this case, we're actually referring to its tonnage. Put simply, tonnage is the amount of heat that the heat pump can transfer in and out of your home within an hour. Most residential homes have heat pumps between one and five tons — the higher the tonnage, the higher the cost.
Ideally, your heat pump's tonnage should be just the right amount for your heating and cooling needs. If the heat pump is too large, it will work too quickly.This can result in short-cycling, a process in which the heat pump randomly turns on and off. Over time, short cycling can damage your system and increase energy costs. If the heat pump is too small, on the other hand, it won't fulfill your HVAC needs. As the device struggles to keep up with demands, it uses more energy, increasing costs.
So, how do you know the right heat pump size for your home? Generally, most homeowners need about 1 ton (or 12,000 BTUs) for every 1,000 square feet. However, this amount can change depending on the following factors:
Square footage and height of your home
The number of people living in your home
The condition of your insulation, ductwork and flooring
The number of windows, doors and rooms
Your home's orientation (i.e. east or west-facing)
Your landscape (i.e. trees, shade)
Your local climate
Your temperature preferences
For the most precise calculations, you should contact an HVAC professional. At Advantage Air Mechanical, our experienced technicians can perform a "Manual J Load Calculation" that considers all these factors. Then, we'll recommend a heat pump size designed to boost comfort, reduce long-term costs, and extend your unit's lifespan.
Efficiency or SEER Rating
Another factor that impacts a heat pump's cost is its efficiency, which refers to how much electricity it needs to provide heating and cooling services. The more efficient a heat pump is, the less electricity it requires to complete its job. Heat pump efficiency is measured according to the following ratings:
Seasonal Energy Efficiency Ratio (SEER): This rating measures cooling efficiency. In general, SEER ratings range from 14 to 18+. For Arizona homeowners, we recommend choosing a device with a rating of at least 15 (as the summers can get quite warm).
Heating Seasonal Performance Factor (HSPF): HSPF ratings measure heating efficiency and begin at 8.2. Since winters are usually mild, the minimum rating of 8.2 is sufficient for most homeowners.
Ultimately, the higher the SEER or HSPF rating, the more energy-efficient and costly the heat pump will be upfront. However, an efficient heat pump can help reduce long-term costs by lowering electricity consumption. If you're unsure which rating is best for you, our knowledgeable technicians will assess your needs and offer expert advice.
Additional Comfort Features You Want
Once you select a heat pump, you can integrate additional features designed to improve your system. Here are some examples of common add-ons:
Smart thermostats: These thermostats let you adjust or schedule temperature settings using a mobile device.
Variable-speed blowers: Heat pumps come with fixed-speed blowers that operate at a single capacity. Switching to a variable-speed blower allows you to adjust airflow so you don't consume more power than necessary (improving energy efficiency).
Scroll compressors: Compressors help remove heat from your home. Most heat pumps rely on fixed-speed piston compressors. Scroll compressors, on the other hand, can adjust speed based on energy needs, resulting in lower energy costs.
Products that improve air quality: Additions like UV lights and dehumidifiers can help kill contaminants in your home's air.
Noise-reducing add-ons: Products like dampening strips and noise-reduction fan blades can help lower your AC unit's noise levels.
The more add-ons you incorporate, the higher your upfront costs will be. You'll enjoy benefits like increased comfort and energy efficiency in exchange for the extra cost. Our HVAC experts are happy to walk you through available features and make suggestions.
Any Electrical Work Necessary
As you're probably aware, heat pumps need electricity to function. A standard air-source heat pump (which borrows thermal energy from the air outside) requires a 240-volt, 30-amp circuit. Depending on your current electrical system, you might need to undergo some electrical work to support the heat pump's demands.
You may also need ductwork modifications. Problems with ductwork, such as leaks, can reduce energy efficiency by allowing air to escape the home. Generally, ductwork needs modifying if it meets any of the following conditions:
Clogged with debris
Incorrectly sized
Improperly installed
Has leaks
Not insulated
Before any installations, our team always evaluates your home to ensure your electrical and ductwork systems are up to par. If we notice any issues, we'll recommend the appropriate renovations.
The Contractor You Hire
The final heat pump installation cost in Tucson will vary depending on the contractor you hire. You should prioritize quality, even if that means spending extra money. A high-quality, experienced contractor can help ensure smooth and efficient installation.
At Advantage Air Mechanical, we pride ourselves on delivering first-rate heat pump installations while offering fair, honest prices and upfront quotes. Our technicians do not work on commission, so you don't have to worry about upselling. And you only pay if you're 100% satisfied with the service.
Ways to Save with Tax Credits and Rebates
If you like the benefits of heat pumps but are hesitant about the upfront costs, you'll be happy to hear the government offers tax credits and rebates. Here are a couple of programs that can help you save.
Inflation Reduction Act
The Inflation Reduction Act offers tax credits and rebates to residents who make their homes more energy-efficient. In 2023, homeowners will be able to claim tax credits for 30% of heat pump installation and upgrade costs (up to $2,000). Rebates of up to $8,000 will also be available for low and moderate-income households.
HEEHRA
The High-Efficiency Electric Home Rebate Act (HEEHRA) is specifically for low and moderate-income households. Designed to help homeowners save on their monthly energy costs, it helps cover electrification project costs (up to $14,000). Are you unsure whether you qualify for a rebate? Our experts can help explain application processes and set you up with a financing plan tailored to your unique needs.
---
Looking For Heat Pump Installation Experts? Contact Advantage Air Mechanical Today!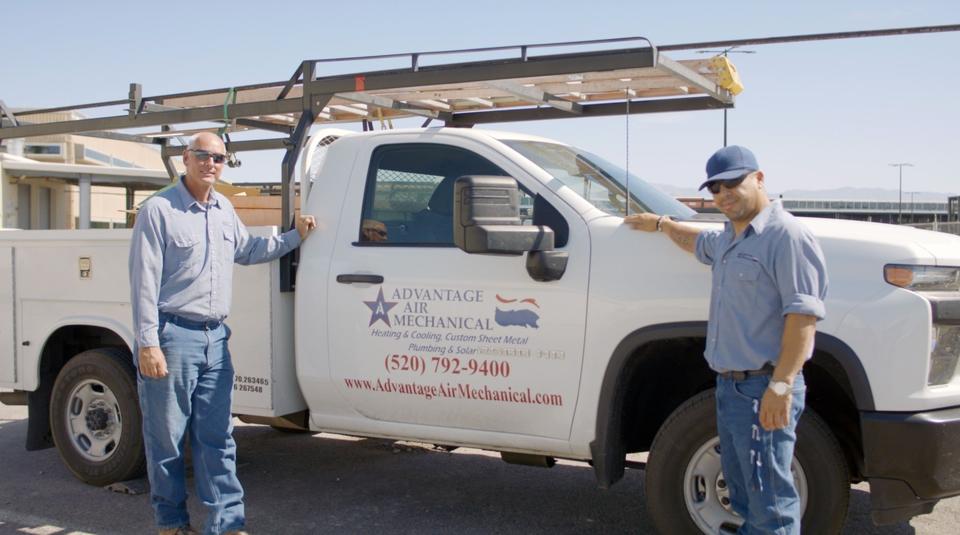 After assessing your unique needs and budget preferences, our heat pump installation experts can connect you to the best system for your needs. In addition to high-quality installations, we offer upfront quotes and financing options. Get in touch by calling us at (520) 792-9400 or by scheduling with us below.