The Ultimate Guide to HVAC Rebates & Incentives in Arizona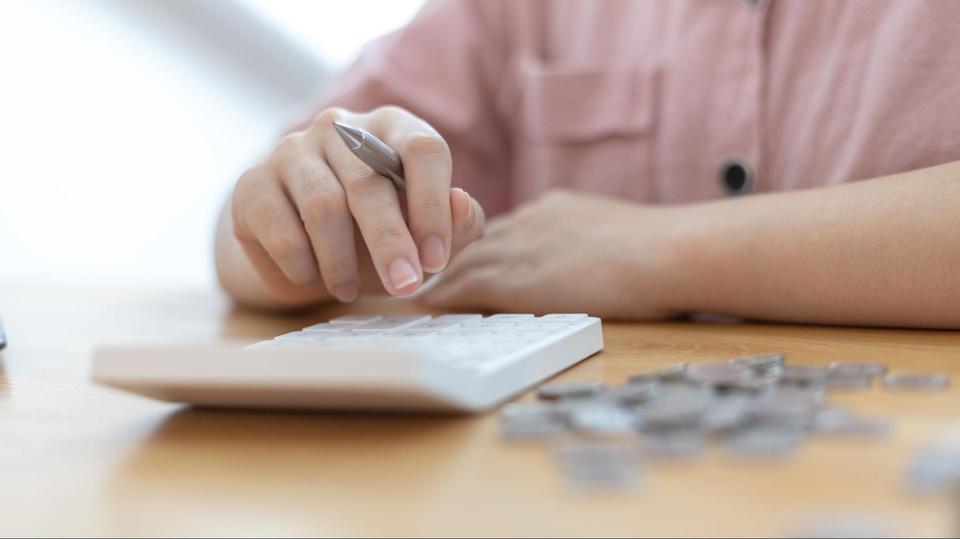 Many local and federal programs offer rebates and incentives to homeowners who make energy-efficient upgrades to their HVAC systems. This includes the Inflation Reduction Act (IRA), which will make it more affordable for Arizona families to purchase highly-efficient HVAC systems by offering rebates that cover a large portion of the installation cost.
That said, the process of finding and applying for these incentives can be complex and overwhelming. So, to help take some stress off your shoulders, in this blog we'll explore:
Rather speak with trusted HVAC pros? Call Advantage Air Mechanical to learn about HVAC rebates and incentives in Tucson.
At Advantage Air Mechanical, we can walk you through the various ways to save through the Inflation Reduction Act (IRA) and the different coupons and specials we offer throughout the year. Whether you're ready to install a new HVAC system or you just want fair and honest prices and advice, we're here to serve you with outstanding quality service. Our technicians aren't paid on commission, so you can trust that we'll never try to upsell you! Call us at (520) 792-9400 or schedule online below today.
Ways to Save Through the Inflation Reduction Act (IRA)
Under the Inflation Reduction Act (IRA), Arizona homeowners can save a significant amount of money on HVAC installations by deducting the costs from their federal income taxes. This deduction applies to upgrades made between January 1, 2021, and December 31, 2023, and can be claimed by both homeowners who make qualifying improvements to their primary residence.
To take advantage of the IRA and save on HVAC installations, Tucson homeowners should consider upgrading to energy-efficient systems. These systems include air conditioners, heat pumps, and furnaces that meet the minimum efficiency standards outlined in the law. We recommend keeping detailed records of the installation costs and energy savings resulting from the upgrades, as these will be needed to claim the tax deduction on their federal income tax returns.
It's also important to note that the IRA will come into effect near the end of 2023, and each state will determine their own equipment efficiency requirements.
High-Efficiency Electric Home Rebates (HEEHRA)
One important rebate program that's part of the Inflation Reduction Act (IRA) is the High-Efficiency Electric Home Rebate Act (HEEHRA). This is a 10-year rebate program designed to help low to moderate-income households upgrade to high-efficiency electric appliances to lower each household's carbon footprint. It primarily includes heat pumps, which are incredibly versatile and can be used for heating and cooling.
The rebate can cover up to 100% of purchases that qualify under the program if you have a low-income household and 50% if you have a moderate-income household. The maximum amount that's covered is $14,000. Contractors and installers may also be eligible for rebates of up to $500 to lower the installation costs. You might be eligible for HEEHRA if your household income is:
Lower than 80% of your area's median family income (low-income)
80% to 150% of your area's median family income (moderate income)
To put things into perspective, the median family income between 2017 and 2021 in Tucson was $48,058.
HOMES
HOMES is another program that offers rebates based on the results of the improvements. You qualify if the HVAC installation will yield net energy savings and the contractor can demonstrate the efficiency savings. This program has no income limit. You're eligible even if you are a high-income earner. HOMES offers a maximum rebate of $4,000 to moderate and high-income families and $8,000 to low-income families.
Unfortunately, the downside to HOMES is that you cannot combine the HEEHRA and HOMES rebate packages, and even with the rebate, you will have to cover some of the costs out of your own pocket.
Other Rebate Programs
Don't worry if you don't qualify for the rebates above. There are plenty of other rebate programs out there that you might still qualify for.
Federal Tax Credits
Even if you don't qualify for installation rebates, you might still benefit from the 25C Non-Business Energy Property Tax Credit Program. This federal tax credit program provides a capped 30% tax credit for heat pumps, heat pump water heaters, energy audits, and certain electrical panel upgrades. Anyone with adequate tax liability is eligible, and this tax credit can be stacked with other federal incentives like HEEHRA and HOMES.
Utility Company Programs
Electricity suppliers in Arizona, like SRP and APS, also offer many rebate programs that may help you save even more money. For example, with SRP, you can currently save:
Up to $1,125 on a new energy-efficient AC
Up to $100 on smart thermostat installation
Up to $400 on duct repairs
Up to $100 on home energy audits
Up to $250 on residential EV chargers
Maximize your savings by figuring out what you qualify for. These savings can often be stacked with tax credits and federal incentives.
Weatherization Rebates
The Weatherization Assistance Program (WAP) from the U.S. Department of Energy (DOE) may also be a program that you'd qualify for if you have a low income. This program aims to lower energy costs for low-income households by making their homes more energy-efficient. To qualify, residents must live within the City of Tucson, own and have lived in their homes for at least 12 months, and meet income qualifications. They can get rebates for work like air sealing to reduce infiltration, pipe and duct insulation, smoke detector replacements, and LED light bulb installation.
To apply, call the Tucson Weatherization Assistance Program (WAP) at 520-485-4985 to request an application. Once you've completed the application and obtained all the required documents, you can schedule an appointment with an intake specialist.
Other Ways to Save on Energy Bills
You don't necessarily have to rely on energy upgrades to save money on energy bills. Some simple ways that you can save money on your energy bills include:
Turning the temperature up during the summer and down during the winter
Turning off the lights whenever you leave the room or your home
Choosing Energy Star or energy-efficient appliances
Using sleep mode on computers and laptops instead of keeping them on
These simple acts can also help you save a bit on your energy bills. While it's not as substantial as the amount offered by a federal incentive, every little bit helps.
---
Looking for honest prices and great deals on the best HVAC systems for your Tucson home?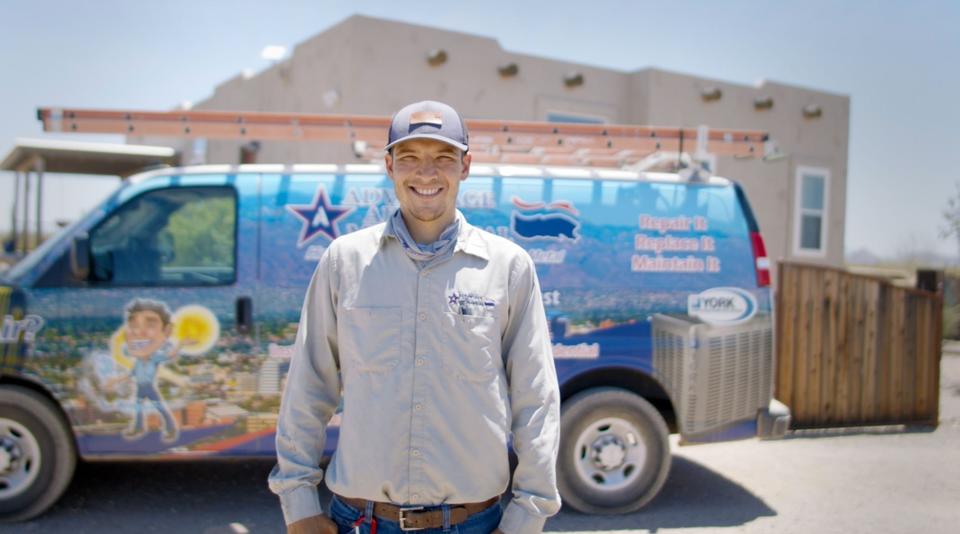 Whether you need help making sense of HVAC rebates in Tucson or you're looking to get a free upfront estimate on a new system, call Advantage Air Mechanical's friendly, knowledgeable, and honest pros today at (520) 792-9400. We have more than 30 years of experience serving Tucson homeowners and businesses. Our technicians come highly trained and we back up our work with a 100% satisfaction guarantee!