Benefits of Ductless AC Installations in Tucson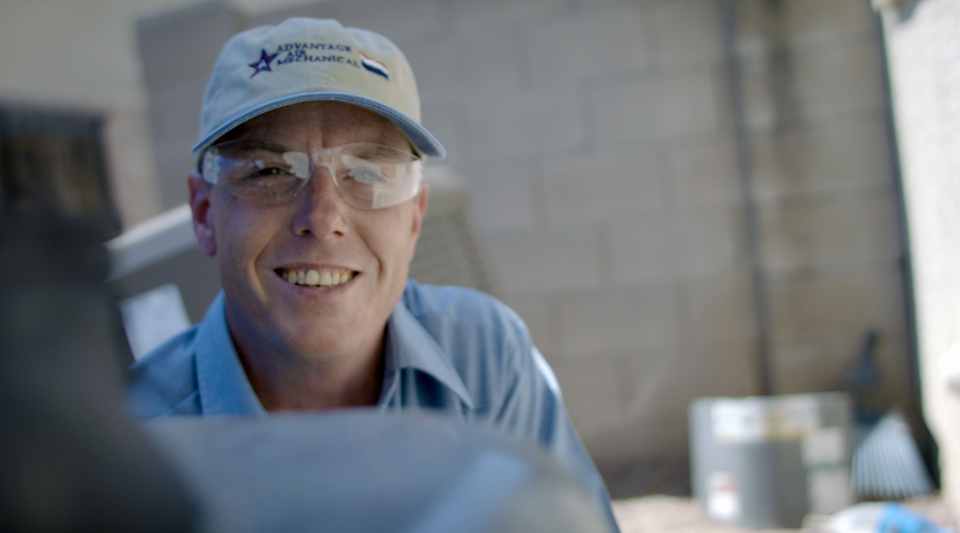 Tucson, Arizona summers are no joke. The heat and humidity can be brutal, underscoring the need for an effective and high-performing air conditioning system that can keep up with rising temperatures. Although central AC systems are standard fare in many homes, more and more homeowners are discovering the benefits of ductless AC installations in Tucson.
As the name suggests, a ductless AC system is an air conditioning system that does not require ducts to deliver cool air throughout the home. Instead, a ductless AC features strategically placed air handlers that bring cold air to various cooling zones in the home. Typically, one air handler is installed for each room in the home that needs to be cooled. One outdoor unit can be used with up to seven air handlers, representing seven rooms or zones.
A primer on the perks of owning a ductless air conditioning system, sometimes called a mini-split, can help you decide if this type of cooling system is the best choice for your particular needs.
Want peace of mind that your AC won't break down this summer?
Schedule a ductless AC installation with Advantage Air Mechanical. Call us today for convenient 2-hour scheduling windows and upfront pricing: (520) 792-9400. We guarantee your AC will run better than ever!
No Duct Loss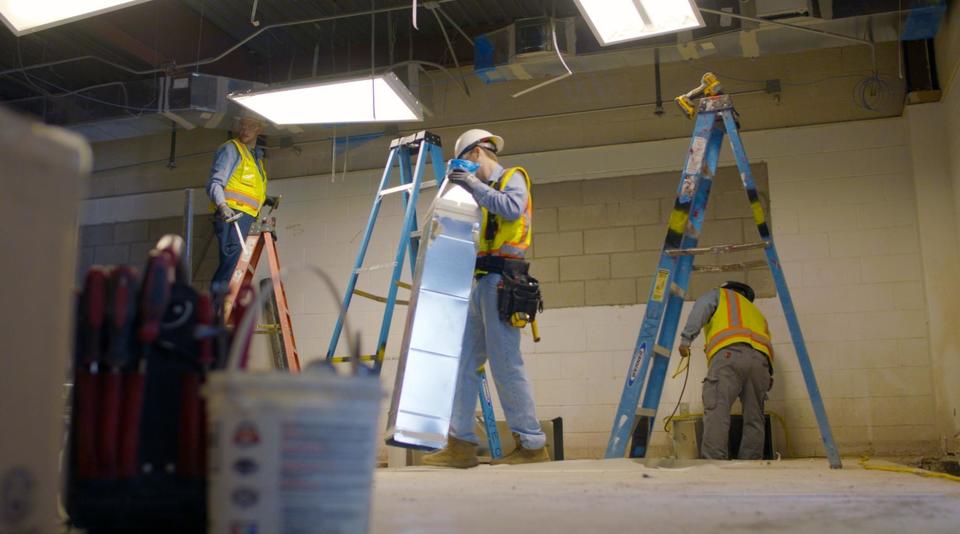 One of the most quantifiable benefits of installing a ductless air conditioning system is that this type of system offers zero loss of cool air through ductwork. Central AC units' ductwork often lacks proper insulation and may deteriorate over time, leading to small holes and cracks that allow cool air to escape. Unlike central air conditioning units that may lose roughly one-third of their cool air due to leaks, ductless AC systems deliver 100% of the cool air they generate.
Easy to Install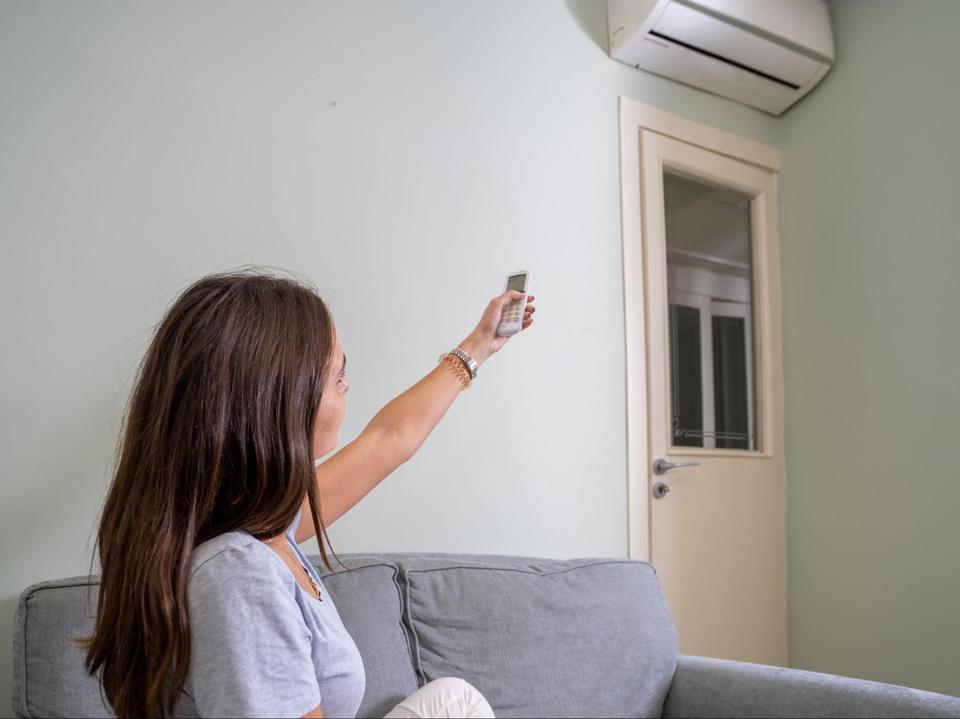 Another advantage of ductless air conditioning installation compared to other cooling systems is that they are straightforward to install. Unlike central ACs that require a complicated installation process and an intricate network of ducts, a technician can install a ductless system in a brief period. Our HVAC technicians can help you determine which zones in your home would be the best for installing an air handler unit.
Once each air handler is wall-mounted in the home, the technician connects it to an outdoor unit. In fact, most homes can be outfitted with a ductless air conditioning system in a single day. This makes the ductless AC a fast, hassle-free route to cooling your home.
Flexible Temperature Settings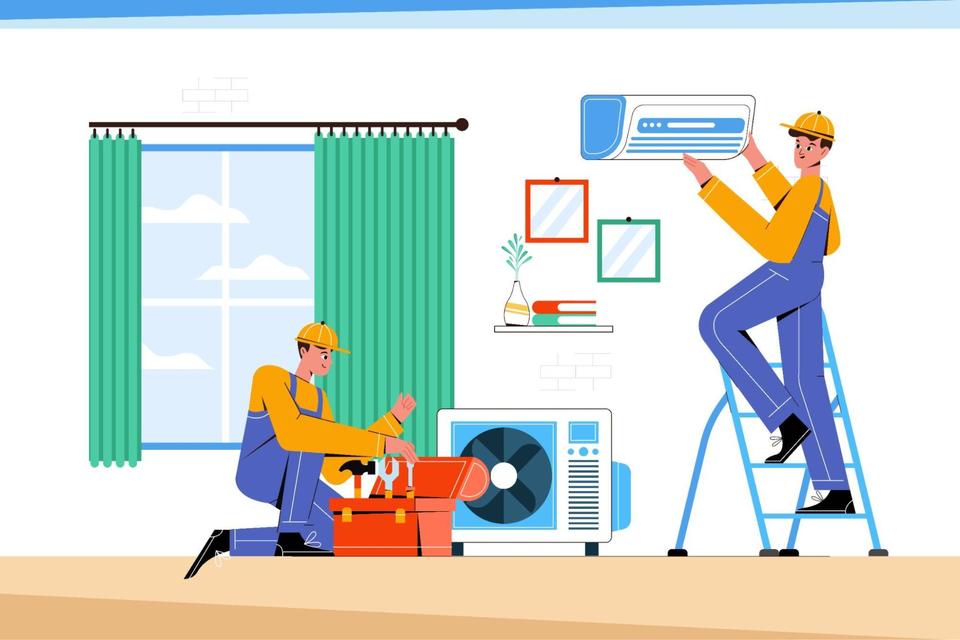 Another benefit many homeowners enjoy when it comes to ductless AC systems is the flexible temperature settings offered by this type of air conditioning unit. Each individual air handler is independently controlled. This means that you can choose to have one zone of your home be cooler or warmer than other zones, depending on your preferences.
For example, if you want your home to be a steady 72 degrees but have your bedroom at 68 degrees, then independently controlled air handlers can help you make that happen. If you have a room you seldom use, you can opt-out of installing an air handler for that room so that you're not paying to cool it.
Better Air Quality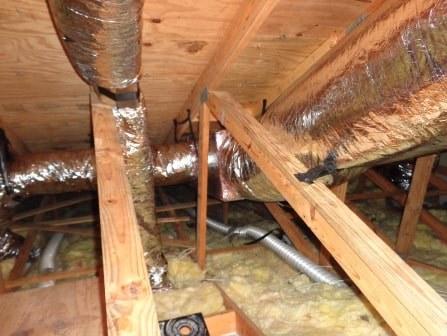 The ductwork associated with a central air conditioning system requires cleaning from time to time to remove things like dirt and dust. With a ductless AC system, there is no ductwork collecting dust and other allergens, and you don't have to worry about hiring someone to clean your ducks. In addition, ductless AC systems also filter contaminants such as smoke, pollen, dust, and other particulate matter, which can significantly affect indoor air quality. Air quality is especially important if you have people in your home who suffer from respiratory issues or allergies.
Energy Savings
When you select a new cooling system for your home, energy efficiency is likely a big concern for you as a homeowner. The good news is that a ductless air conditioning system is one of the market's most energy-efficient options. A ductless system can help you keep the cost of operating your air conditioning system down since you can completely control the different zones of your home to ensure that you're making the most efficient use of your cool air.
The key to a ductless unit's high efficiency lies in the inverter technology that lets it consume the least amount of energy possible to keep your home the most comfortable. HVAC industry professionals measure an air conditioner's efficiency based on their SEER (Seasonal Energy Efficiency Ratio) ratings. Ductless ACs can achieve SEER ratings of up to 30 SEER. By contrast, central AC units usually top out around 18 SEER. For maximum energy savings, ask your HVAC tech about ENERGY STAR units.
A Smart Supplement to Your Current AC System
A ductless mini-split system can bolster your home's cooling power if you rely on a central air conditioning unit for overall home cooling. Suppose you have a notoriously difficult area in your home that struggles to stay cool with a traditional ducted central air unit. In that case, the ductless AC system is a viable addition. Instead of upgrading your current system, installing a single-zone ductless unit can bring cool air into a problem area, new home addition, mother-in-law suite, or another out-of-the-way home area in an easy way.
---
Professional Ductless AC Installations for Your Tucson Home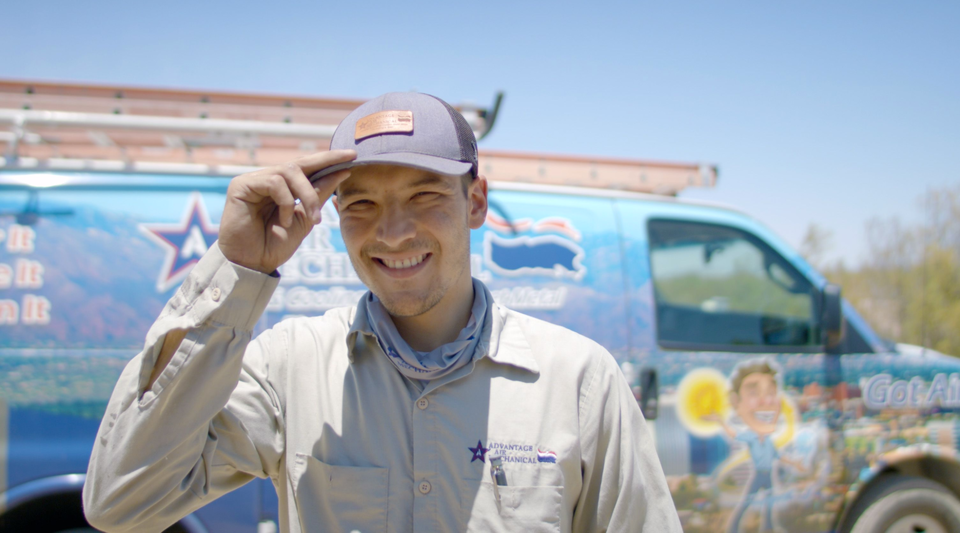 Don't trust your old, inefficient air conditioning system to keep your family happy and cool in the Arizona heat. Now that you know the benefits of ductless AC installations, reach out to Advantage Air Mechanical to start your estimate.
We have provided top-notch heating and cooling service for Tucson homeowners since 1987, and we offer fair and honest prices with fast and convenient scheduling. Our team of certified, background-checked HVAC technicians is eager to help and ready for deployment to your home.
Call us today at (520) 792-9400 or schedule below.